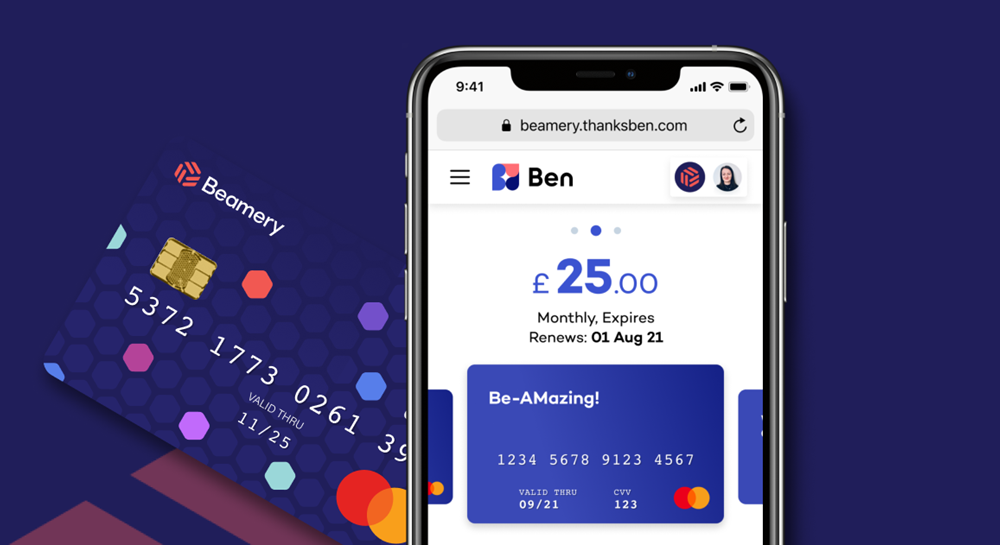 We exist to attract, engage, and retain top talent - and that means our own team, too. So we've put our money where our mouth is and we're proud to be rolling out an incredible personalised BE AMazing initiative to every employee around the world, thanks to Ben. 
And that's in addition to all the other amazing benefits that we already offer our team. 
Why now? 
To celebrate our incredible funding milestone (we raised $138m!),  and to recognize all the hard work that contributes to Beamery's growth, we're putting our people in the driving seat with a monthly BE AMazing budget, enabling them to unlock their potential, through their own digital  Ben Mastercard.
All we ask is our people share how they're spending in our #beamery-be_amazing Slack channel. We believe in the good of sharing (growth is a shared responsibility after all!) - and hopefully people's choices may inspire others to do even more with their budget! We also fundamentally believe that when it comes to perks and benefits, transparency leads to fairness. And that's the company we're working to build.
Here's what some of our employees are sharing so far: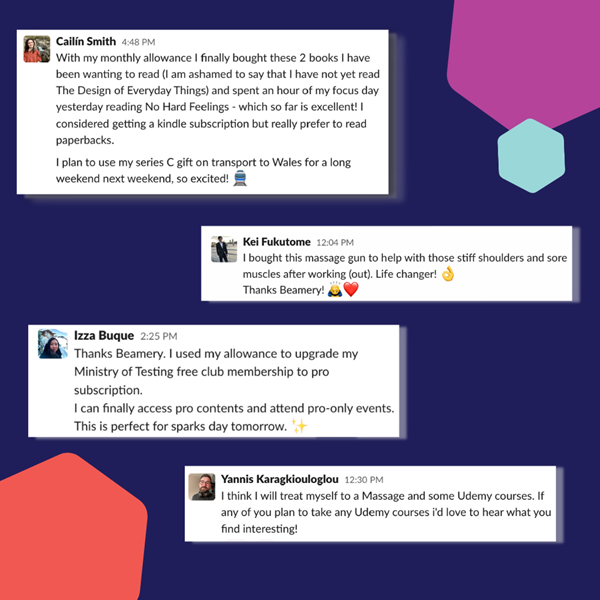 Gone are the days of a 'one-size-fits-all" approach. Now, we can offer dynamic, flexible and access to monthly contributions that can be used towards meditation, mindfulness, music and growth - so that our people can continue to BE AMazing - all in just a few seconds. As we keep growing, using tools like Ben will help us to scale our offering in an fair, equitable and inclusive way. 
With a rapidly expanding team, we want to prioritise rewarding our team in ways that work for them individually, no matter what they enjoy or where they're based - because we know we're happier at work when we're properly rewarded and recognised. 
Want to join our team and experience these incredible perks for yourself? You're in luck. We're hiring!