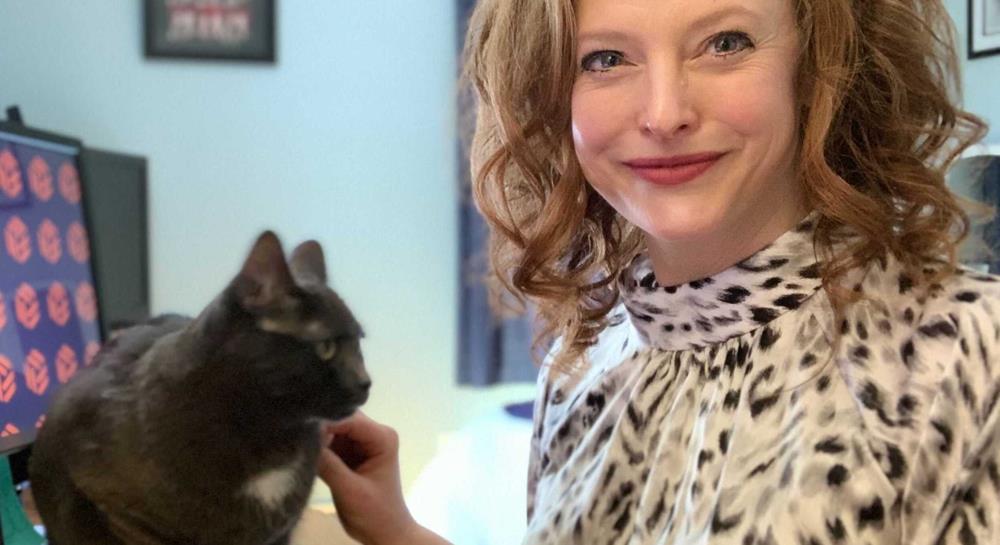 What are Spark Hours?
As Beamery grows, we want to make sure we make space for our people to grow too - that's why we launched Spark Hours, so our people can carve out time to recharge, grow, give back and have moments that spark ideas and personal growth.
Spark Hours are dedicated time every two weeks, to take on focussed work. In the first instance this means getting on with your workload, without being interrupted by the noise of Slack and meeting culture. As we build and iterate, we want our people to create lasting habits for deep focused work. We will support our team with this by creating opportunities for structured learning and development.
We want to create space, so that our people can build the capacity, and resilience to grow.
So, how do Spark Hours work?
We've dedicated every other Thursday for Spark Hours. We currently refer to these as Spark Hours - Focus Days. On these day we ask our employees:
✨ Update their slack status
💻 Set their Out of Office
👀 Check out our resources with tips on getting clear on what 'done' looks like
📣 Share their intention(s) for their focused work that day
Topics we've covered
Every single Spark Hours presents an opportunity to sharpen our skills. That's why alongside carving out time for deep-focussed work, we also see these days as an opportunity to learn new techniques to better manage our time. Below are some of the topics we've covered so far:
🧠  The Anatomy of a Great Day
⏰  Make your Minutes Better
🔍  How not to ruin your concentration
✅  What's YOUR definition of done
📝  Little goals keep big ones on track
🗣 Have better meetings
What does the team have to say about it: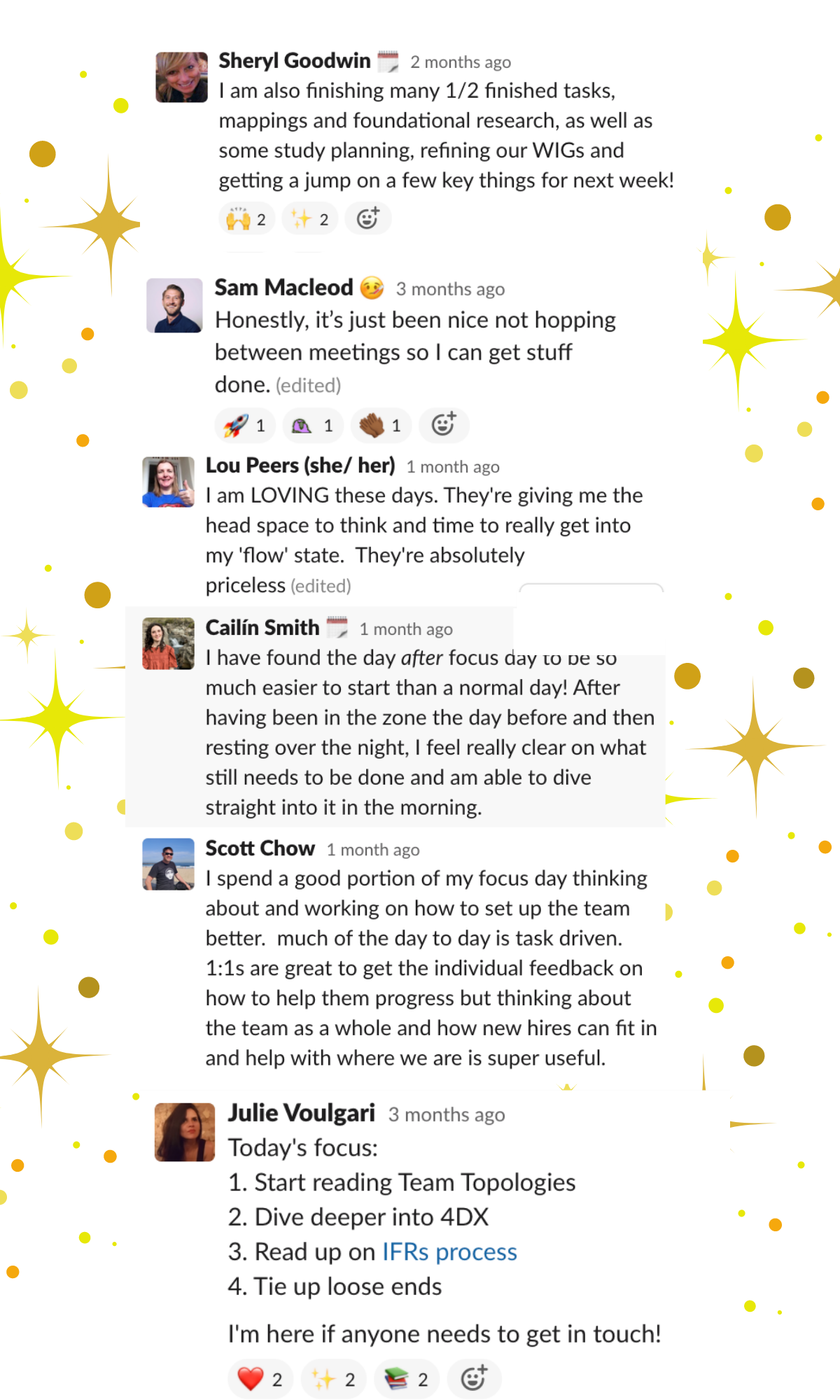 What's next for Spark Hours?
Right now, we're still helping our people to think about meeting culture, structuring productive focus days and techniques to optimise their workflow. However, as we're mentioned, we have big ambitions! We want to get to a place where our 'Spark Hours' act as days for us to consistently take part in individual and group learning, to give back to others and to really unlock ways our people can BE AMazing (check out our BE AMazing blog on what this means for us).