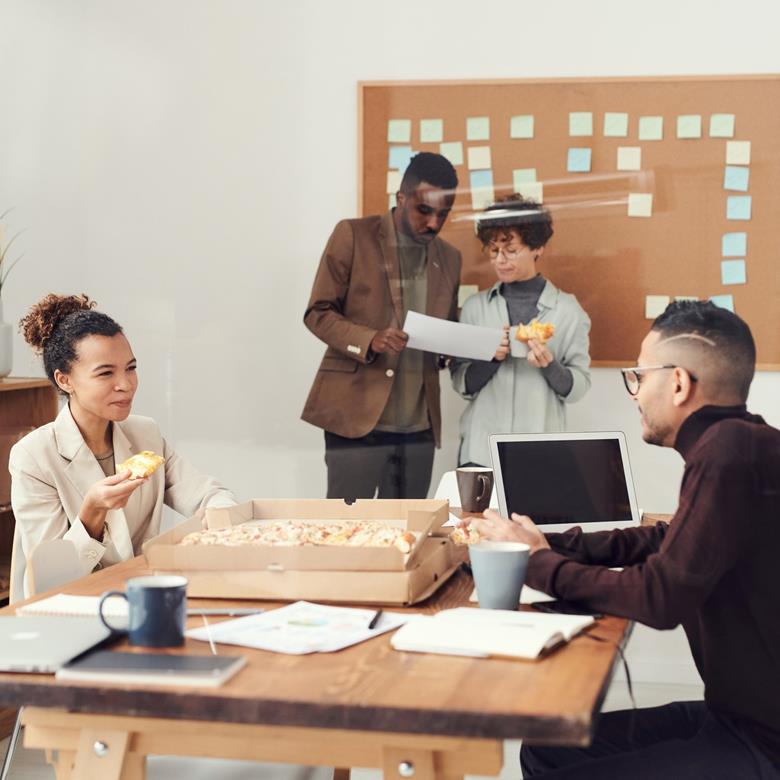 Solutions Delivery Consultant
Customer Success
London, England, United Kingdom
The product we build is truly changing the way companies find and hire talent, and our role in Customer Success is to make sure that our users make the best of it. Our constant support and engagement is one of Beamery's biggest strengths- we act as advisors and agents of change to our customers. We invest time in understanding our customer's business needs, and strategically think about how the product can best fulfill them. Our goal? To make every single interaction with Beamery productive, easy and enjoyable.
We're looking for a Solutions Delivery Consultant who will consult in pre-sales around implementation design and take the lead in architecting and configuring the Beamery product suite for our new customers.
WHAT WILL YOU DO AS A SOLUTIONS DELIVERY CONSULTANT AT BEAMERY?
You'll be working with Sales and prospects during the Solutions Design stage to ensure that future customers are set up for success when they partner with Beamery; you'll be working with those same customers during implementation to deliver high-quality, on time solutions within the Beamery product.
Your focus with our prospects and customers will be needs analysis, solution design and configuration, coordinating our internal teams and work with sales, customer success and product to understand customer use cases and enhancement requests.
You'll conduct deep technical and recruitment process discovery and create reliable solutions within Beamery built on best practices. You'll be translating business issues into functional and technical specifications to ensure successful delivery while also ensuring compliance and standards as appropriate.
You'll achieve team, project and business outcomes by managing, diagnosing and solving technical issues that may arise during the delivery life cycle.
Configure Beamery for customer needs, including custom fields, global tags, recipes, campaigns, sources, statuses, stages, pipelines, vacancy groups and permissions/teams.
Work directly with customers to translate business objectives into technical requirements.
Stay up to date with new features and product launches from Beamery and other partners.
Develop trusted and synergetic relationships with clients, partners, and other stakeholders.
WHO ARE WE LOOKING FOR?
3+ years of experience in the needs analysis, solution design and configuration/delivery of enterprise SaaS software.
Experience with email products or marketing automation, recruitment, HR tech, or artificial intelligence are ideal.
Eager to work with and across multiple teams, and at multiple levels to get things done.
Strong communication skills with different audiences and stakeholders globally.
Able to serve as the voice of the customer and collect feedback to drive continuous improvement across all areas relating to the product.
Demonstrated ability to work within a team construct on major enterprise implementations, as well as the ability to establish rapport and solid working relationships across all levels within customers and all functional groups within Beamery (sales, customer success, enablement, product and engineering).
SOME OTHER THINGS WE CONSIDER IMPORTANT
BS or MS in computer science or a related technical field or equivalent practical experience.
Highly analytical
Strong product intuition and user empathy
Ability to focus on a problem at hand while thoughtfully considering overarching company strategy
Passionate about B2B products and building enterprise solutions
Self starter
You have the ability to manage multiple implementation priorities simultaneously at various stages of the customer journey
Ability to travel up to 30% of the time
WHAT YOU'LL GET
Comprehensive health coverage, pension plan, unlimited PTO, paid parental leave,
A home in our growing, ambitious team, whose focus is growing the future skills of the workplace
The opportunity to truly own and be responsible for making great things happen, making a real difference and work with some of the world's leading brands
Progressive learning, development, and mentorship opportunities with incredibly talented leaders
Beamery is one of those rare places where anyone from anywhere with any background or experience is free to come and do their very best work. We believe in diversity of thought, as that's what helps us to both make Beamery a great place to work and to inspire other employers to create great places to work too. Equality, diversity and inclusion are values that are critical to Beamery's success. Come and see for yourself!
Apply now