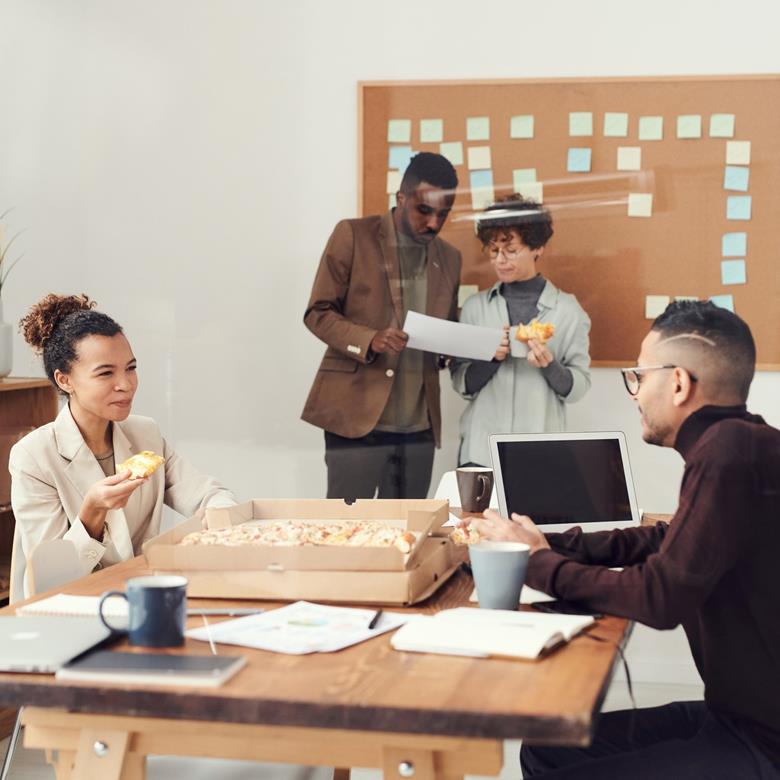 Senior Customer Success Manager
Customer Success
London, England, United Kingdom
About Beamery
We believe talent is a company's greatest asset. Finding, engaging and retaining that talent starts with building meaningful relationships and delivering exceptional candidate experiences at every stage of the candidate journey.

Beamery is the leading Talent Engagement Platform. Combining Talent CRM, Talent Marketing, Automated Compliance, and a Connected layer to legacy systems, it enables companies to attract, identify and engage candidates on one unified platform, to deliver better talent acquisition at scale.

At Beamery we're powering the shift towards a candidate first Talent Engagement strategy, shifting recruiting from a reactive, to a proactive process and empowering talent teams in new areas critical to successful Talent Engagement, from branding, events and compliance, to forecasting & planning. Our Talent Engagement platform offers a new level of comprehensiveness, consolidating essential modern talent acquisition activities into one system and offering a connected solution that powers the entire candidate journey.
About Customer Success
The product we build is truly changing the way companies find and hire talent, and our role in Customer Success is to make sure that our users make the best of it. Our constant support and engagement is one of Beamery's biggest strengths- we act as advisors and agents of change to our customers, and we bring back their feedback and requests to the rest of the team. We invest time in understanding our customer's business needs, and strategically think about how the product can best fulfill them. Our goal? To make every single interaction with Beamery productive, easy and enjoyable.


As a Senior Customer Success Manager, you will be the face of Beamery with the customer, and the voice of the customer within Beamery. You will be accountable for partnering with Beamery's largest customers to drive adoption, optimization of their Beamery experience and be the trusted partner for talent helping them align their talent objectives to Beamery's current and future capabilities.

What will you be doing at Beamery?
Handling overall responsibility for managing Beamery's largest, highest ARR, enterprise customer relationships across the US or EMEA for an assigned book of business.
Establishing a trusted advisor relationship that works to ensure the customer's overall satisfaction with Beamery products and be proactive in helping them use Beamery better, but also give them guidance on best practices across their talent technology stack, such as branding and sourcing channels, HRIS systems, etc.
Acting as a liaison between product management and the customer with a focus on communicating the Beamery roadmap and how the roadmap will influence customer activities
Developing success plans for customers that outline their critical success factors, metrics for success, potential issues, and provide recommendations. Driving a positive Talent and Business ROI by helping users transform their Talent Acquisition operating models. You will be responsible for building capability, adoption, retention and overall success within the Beamery user community.
Working closely with Professional Services to identify new opportunities and facilitate transitions following initial or follow-on deployments. You want Beamery to be fully integrated with the customer's processes and existing talent communication technology.
Developing programs focused on enhancing the customer's experience with Beamery
Monitoring and facilitating the customer's adoption of our solution features and functionality with providing Beamery with an understanding of their overall business needs as they relate to our products
Leveraging customer relationships as needed for prospect references
Prioritising and driving resolution on escalated customer issues
Producing Talent Acquisition thought leadership content for our clients and in partnership with them. Delivering just in time best and next practice recommendations to help customers achieve their talent objectives and overcome challenges to full adoption and utilisation of Beamery.
Being the "voice of the customer" and acting as their internal advocate within Beamery.
Who are we looking for?
7+ years of proven customer success or account management experience with enterprise customers with responsibility for upsell, expansion and renewal
Demonstrable experience in a similar Customer Success role (Services, Consulting or Account Management) that includes issue resolution and escalation management
Proven ability to collaborate and build strong relationships with customers especially at the Executive level
Proven ability to engage across corporate functions (Sales, Managing Partners, Marketing, Customer Support, Professional Services, and Product Management)
Excellent verbal, presentation and written communication skills, including the ability to chair meetings or host webinars
You're comfortable working with a global team and global customers, and you're adept at managing workloads across time zones
Experience with Talent Acquisition, Human Capital Management, Business Intelligence, or ERP applications is a definite bonus
Apply now