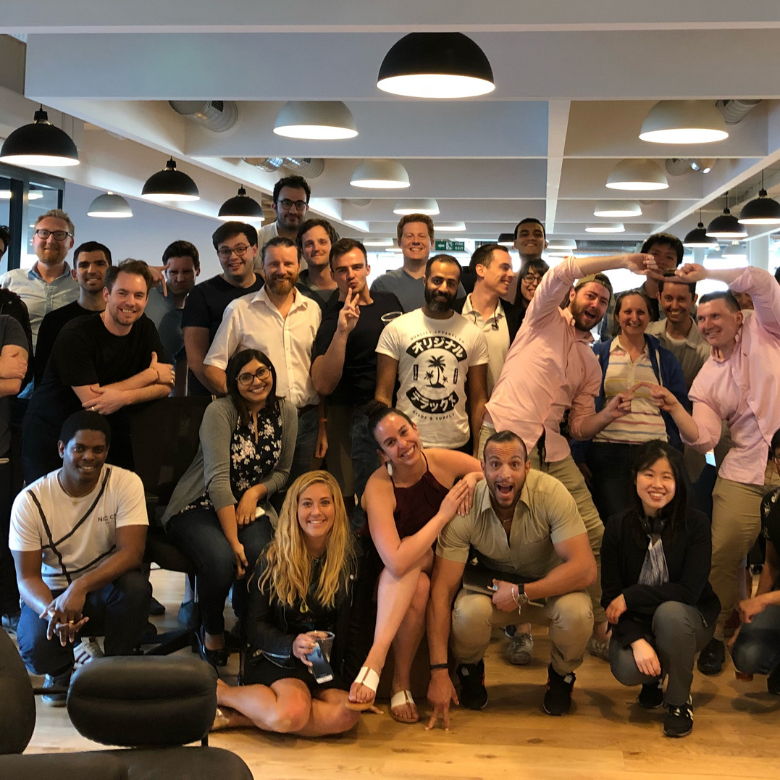 Global Strategic Account Partner
Customer Success
Austin, Texas, United States
Beamery
We believe talent is a company's greatest asset. Finding, engaging, and retaining that talent starts with building meaningful relationships and delivering exceptional candidate experiences at every stage of the candidate journey.

Beamery is the leading Talent Engagement Platform. Combining Talent CRM, Talent Marketing, Automated Compliance, and a Connected layer to legacy systems, it enables companies to attract, identify and engage candidates on one unified platform, to deliver better talent acquisition at scale.

At Beamery we're powering the shift towards a candidate first Talent Engagement strategy, shifting recruiting from a reactive, to a proactive process and empowering talent teams in new areas critical to successful Talent Engagement, from branding, events, and compliance, to forecasting & planning. Our Talent Engagement platform offers a new level of comprehensiveness, consolidating essential modern talent acquisition activities into one system and offering a connected solution that powers the entire candidate journey.

About Customer Success at Beamery
The product we build is truly changing the way companies find and hire talent, and our role in Customer Success is to make sure that our users make the best of it. We act as advisors and agents of change to our customers, and we bring back their feedback and requests to the rest of the team. We invest time in understanding our customer's business needs, and strategically think about how the product can best fulfill them. Our goal? To make every single interaction with Beamery productive, easy, and enjoyable.
About the Global Strategic Account Partner
As the Global Strategic Account Partner, you will drive customers' growth and success strategy for Beamery's most strategic enterprise customer segment. Through your account management and cross functional leadership, you will collaborate with other members of the customer success team and cross-functional Beamery subject matter experts, to ensure the success of the customers in your book of business. You'll obsess over building new and deeper relationships with executive decision makers, defining and delivering on success criteria that tie to tangible business outcomes and ROI, and ensuring customer growth. You will be the trusted strategic business partner facilitating Beamery's success across a complex set of multi-threaded customer relationships. Your passion for driving talent transformation will ensure our solutions are successfully deployed and optimized, delivering strategic recommendations, best practices and expertise to our clients to exploit the use of Beamery across their business. Your performance will be measured on customer retention and growth.
What will you be doing at Beamery?
Build, develop and maintain strong relationships with Beamery's largest, enterprise-level clients
Responsible for customer renewal
Develop a deep understanding of your customers' business, competitors, and industry.
Define customers' objectives and success criteria for their partnership with Beamery. Develop and execute plans to achieve those objectives, and consistently track key metrics to measure progress
Partner with the sales team to identify expansion opportunities. Lead the development and execution of comprehensive strategic growth plans
Oversee and ensure the successful implementation and performance of all Beamery programs within your customers
Establish advocacy and adoption of Beamery with your customers by acting as a strategic and trusted business partner with executives, decision-makers and individual contributors throughout the customers' organization
Determine and execute account strategies that drive adoption, overcome barriers to success, ensure revenue growth and renewal and expand Beamery's impact and reputation within your book of business
Conduct comprehensive business reviews that demonstrate a deep understanding of your customer's goals & results and provide data-backed recommendations that will evolve strategy and maximize success
Being the "voice of the customer" and acting as their internal advocate within Beamery while maintaining confidence as Beamery's ambassador with our customers
Who are we looking for?
10+ years of client management experience
Strong business acumen and ability to act as a strategic, creative and solutions-oriented business partner for our largest customers
Prior experience managing senior, executive level and multi-threaded relationships at enterprise customers
Track record of success driving consistent revenue growth and proactively providing strategic recommendations across your customer base
Outstanding communication, interpersonal and presentation skills
Experience in human capital management consulting, talent acquisition, and/or talent transformation
Advanced skills in MS Office applications, Word, Excel & PowerPoint
Proven ability to engage across corporate functions (Sales, Marketing, Customer Support, Professional Services, Engineering and Product Management)
Excellent verbal, presentation and written communication skills, including the ability to facilitate executive and cross-functional meetings
You're comfortable working with a global team and global customers, and you're adept at managing workloads across time zones
Apply