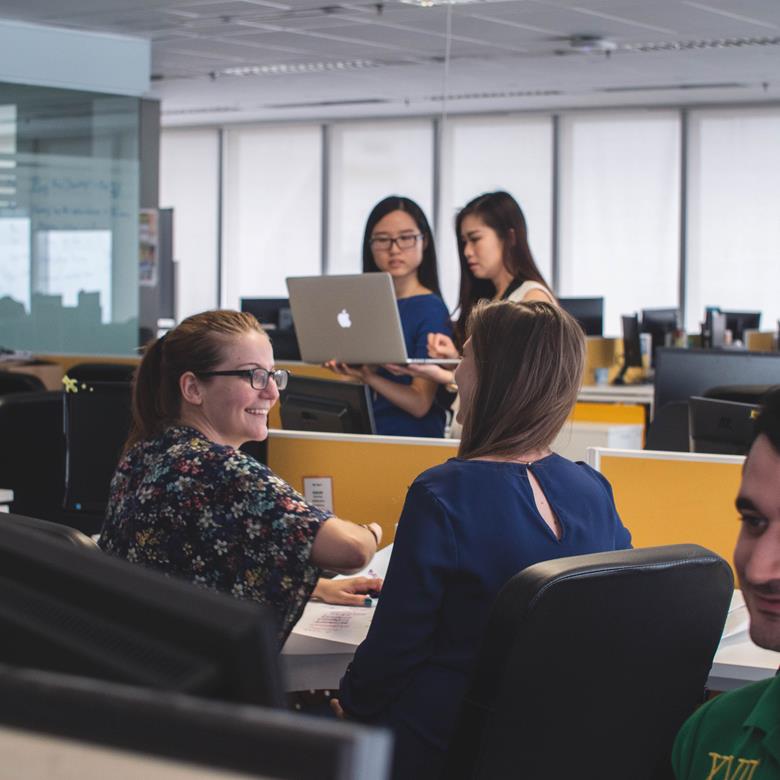 Director, Product Training & Adoption - Austin or London
Customer Success
Austin, Texas, United States
Beamery
We believe talent is a company's greatest asset. Finding, engaging, and retaining that talent starts with building meaningful relationships and delivering exceptional candidate experiences at every stage of the candidate journey.

Beamery is the leading Talent Engagement Platform. Combining Talent CRM, Talent Marketing, Automated Compliance, and a Connected layer to legacy systems, it enables companies to attract, identify and engage candidates on one unified platform, to deliver better talent acquisition at scale.

At Beamery we're powering the shift towards a candidate first Talent Engagement strategy, shifting recruiting from a reactive, to a proactive process and empowering talent teams in new areas critical to successful Talent Engagement, from branding, events, and compliance, to forecasting & planning. Our Talent Engagement platform offers a new level of comprehensiveness, consolidating essential modern talent acquisition activities into one system and offering a connected solution that powers the entire candidate journey.

About Customer Success at Beamery
The product we build is truly changing the way companies find and hire talent, and our role in Customer Success is to make sure that our users make the best of it. We act as advisors and agents of change to our customers, and we bring back their feedback and requests to the rest of the team. We invest time in understanding our customer's business needs, and strategically think about how the product can best fulfill them. Our goal? To make every single interaction with Beamery productive, easy, and enjoyable.
About the Director, Product Training & Adoption
As Beamery's Director, Product Training & Adoption, you are responsible for delivering strategies and tactics to maximize use of the Beamery platform across our customer base. At Beamery, we believe that in order to maximize outcomes for our customers, we must showcase to each persona who uses Beamery how our platform solves their biggest talent challenges, and then teach them how to leverage our tools to transform their practices by implementing world-class talent attraction, engagement and retention operations. Therefore, your role is to design and deliver a best-in-class customer training program, delivering an enablement framework for all new customers, partners and internal new hires. This includes constantly keeping our trainings and enablement up-to-date to reflect Beamery's latest releases and enhancements, as well as be relevant given key industry trends. Your performance will be evaluated on your ability to make Beamery an integral part of our customers' talent practices, at all levels of their organization by maximizing adoption and minimizing time-to-value against concrete business outcomes for our customers.
What will you be doing at Beamery?
Lead our Customer Advocacy team, which includes Customer Training & Adoption and Customer Advocacy functions.
Ideate, design, and execute a Beamery Certification for all customers, combining thought leadership content with training sessions tailored to empower more effective sourcers, recruiters, talent marketers, talent operations and talent acquisition leadership.
Ideate, design, and execute an internal Beamery Employee Certification (to complete as part of new hire onboarding and re-certification periodically)
Own internal team readiness related to product releases (for the Customer Success team and partner closely with the Sales team to ensure a unified message). Partner closely with the Product Marketing team on upcoming features and releases to create engaging and effective training collateral ensuring internal teams understand all aspects of our product capabilities and changes in functionality and how those tie to talent outcomes and value delivery
Maximize the impact of key customer programs and messaging, including SparkInsider (Beamery's customer community), our customer newsletters, and partner with the Marketing and Product teams on release and new product announcements
Review customer feedback from our Customer Experience Survey and other direct customer feedback sources, and share that insight with the Product team in the form of data driven themes and trends as they continuously aim to improve our products and develop new ones as well as other departments across Beamery to bring the voice of the customer to life, and enable all teams to improve the customer experience by building deep customer empathy and understanding
Maintain a Beamery internal wiki of best practices on how each module and feature should be leveraged in order to maximize customer ROI and minimize time-to-value
Develop the framework for alpha, beta and general availability releases to ensure the appropriate internal enablement (ex: reference documents, playbooks, template materials), customer training (ex: webinars, communications, one-pagers, best-practice guidance), and feedback loop process (ex: early indicators of adoption are shared with the Product team) are well established and consistently implemented to drive product outcomes.
Be Beamery's internal expert on product training, enablement and adoption best practices, both for our customers and internal teams.
KPIs:
Customer adoption metrics by persona & module
Tactics and strategies to maximize customer ROI at 90-day, 6 months and 1 year into the engagement
Above industry standard learning & training metrics
Drive high adoption of new features
Systematic approach to customer & internal readiness for releases & new products
Who are we looking for?
7-10 years of experience in a product training role, designing and delivering remote, online and instructor led training in a distributed SaaS environment.
Proven results in developing curricula and certification programs.
Proven ability to drive product adoption through outcome based training and enablement
Must be able to work within tight deadlines in a fast-paced, software development environment.
Knowledge of adult learning methodologies and best practices in curriculum design, assessment, and training.
Excellent people skills, with the ability to work in a diverse, virtual team environment.
Proactive mindset and the desire to launch and successfully execute new initiatives.
Strong project management skills with an affinity for developing and tracking metrics.
Outstanding communication skills: presentation, written, verbal, listening and influencing.
Apply