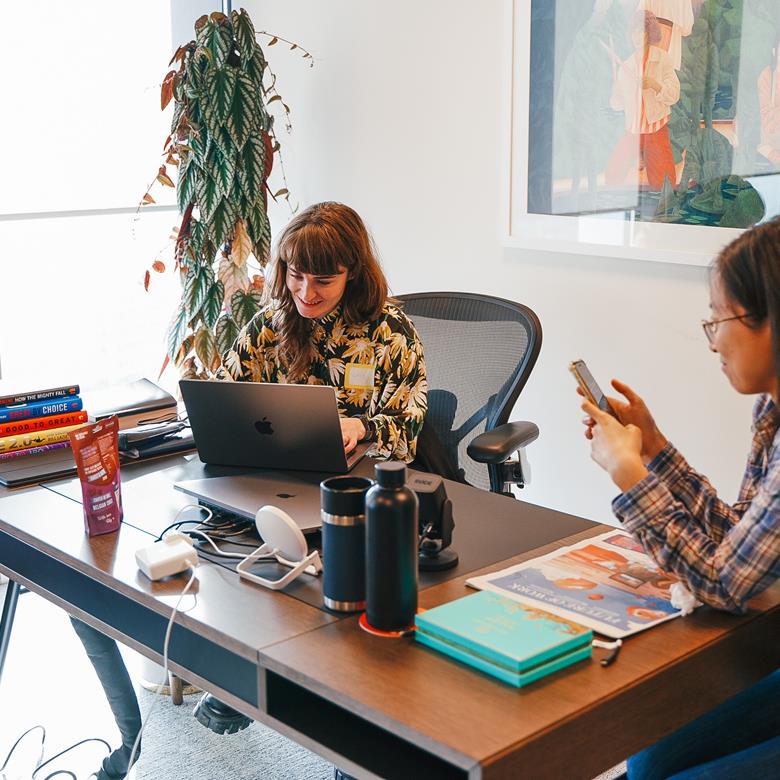 Senior Test Automation Engineer (Backend)
Engineering
London, England, United Kingdom
ABOUT BEAMERY
We are building a world where talent comes first. Our Talent Lifecycle Management platform powers recruiting, mobility, upskilling, diversity and workforce planning for the world's most forward thinking companies.
We believe that where you work is much more than just a job. Millions of people are being left behind everyday in their careers, and we're on a mission to fix this by creating equal access to meaningful work, skills and careers for all.
In June 2021 we raised a $138m Series C backed by world-class investors from some of tech's most disruptive companies. We've been named in the Top 50 Fasted Growing Companies by the Deloitte Top 50 for the past two consecutive years.
We an equal opportunity employer committed to building a representative Beamery, creating an equitable, inclusive and engaging environment for our people.
So, what are you waiting for? Join us and help us transform the future of work once and for all.
ABOUT THE ROLE
As our Senior Test Automation Engineer, you will play a key role in designing and implementing test automation strategies from the ground up according to your exact specifications. You will maintain test system configurations and perform test executions while writing test scripts for complex integrated systems.
Our QA's are on the front line, implementing bleeding edge test technology at a global scale. Our team delivers rock solid and highly scalable testing and are an integral part of the Engineering Team. We are binding creativity, drive and ambition to be one truly world class team.
WHAT YOU WILL BE DOING AS A SENIOR AUTOMATION ENGINEER AT BEAMERY?
Shape and maintain test automation strategies, tools and frameworks for mission-critical SaaS products.
Advocate for quality and timely delivery using proven testing patterns and technologies.
Drive adoption of quality assurance programs and systems with measurable quality indicators to reduce knowledge silos.
Administer testing problem management process including monitoring and reporting and production incidents triage.
Continuously improve SLOs such as number of post release regressions, regressions across CICD environments and regression suite duration.
WHO ARE WE LOOKING FOR?
Extensive experience of software testing and QA, ideally for B2B or B2C SaaS service
3+ years of test automation
Familiarity in development & management of regression suite
Excellent understanding of test pyramid and QA test cases design
Excellent analytical skills: ability to troubleshoot issues originating from configuration, data and application regressions
Experience of managing API tests using techniques like mocks/stubs & tools like Postman
General Coding Skills in at least one major language (Ideally Javascript or Go). Experience with Node.js is a big plus.
Desirable experience
Test automation experience using JavaScript or TypeScript
Experience working with Cypress.io or similar testing framework
Experience of using cross-browser testing services
Experience of designing performance/load test suite including using JMeter
ENGINEERING AT BEAMERY
Beamery is a hive buzzing with excitement! We are one of the fastest-growing tech companies in the UK and London's top HR tech startup , disrupting recruitment with our Talent Operating System and building the world's smartest Talent Data Platform driving intelligence, insights and innovation around candidates, skillsets, diversity and more. Our customers include renowned brands (Nasdaq, AstraZeneca, Zoom, Zalando, Grab), undisclosed names (some of the world's largest organizations!) and many more coming on board in 2021.
Our team includes alumni from Spotify, PayPal, NVIDIA, DAZN, ORACLE, Starling Bank, etc. and everyone at Beamery brings something special. You could be just what we need. We seek and welcome people from diverse backgrounds who bring with them a variety of work and life experiences. We recognize there's a lot of work to be done and we're constantly looking for ways to bridge the diversity gap. We believe Beamery and the tech industry as a whole can only gain by providing opportunities to underrepresented groups and elevating their perspectives so that our culture, products and relationships are sensitive , inclusive and well-rounded.
Our tech stack includes Node.js, React, Golang, Kubernetes, GCP, Google Cloud Functions, Kafka, MongoDB, Istio, Terraform, etc. We believe in empowering teams to be autonomous and self-led to address our many interesting and meaty technical and organizational challenges.
People have joined Beamery for a variety of reasons: because of the category-defining product and the opportunity to disrupt how companies hire, because of the challenges and thrill of working in a fast-growing company while building out our engineering culture, or quite commonly because of the people they met in the hiring process and just resonated with.
Some of the things we're working on this year include:
Using artificial intelligence and a knowledge graph so recruiters can find the right candidates with the right skills faster
Enabling data-informed talent transformation via dashboards that provide deep insights into efficiencies and bottlenecks in recruitment workflows
Going from candidate-centric external recruitment to employee-centric internal mobility to help companies retain talent through internal opportunities
Leveraging our Talent Data Platform to integrate with partners and enable them to use our refined enriched data to help our customers' workflows, cementing Beamery's place at the centre of the talent software ecosystem
BENEFITS
Stock options
Pension Plan
Private Healthcare
Unlimited Holiday (26 day min.) + Bank Holidays
First Friday of every month off
Winter company closure between Christmas and New Year
Family Friendly Leave Policies
Fully paid sabbaticals after 2 years and 4 years
Work from another country (up to 25 days a year)
Monthly focused Personal Development Days
Kindle and eBooks for all
Pet friendly office
Regular socials, events and annual company offsites
Learn about all our benefits here
Beamery is for Everybody. Diversity and open expression are fundamental to us. We acknowledge the challenges in our industry, and strive to develop an inclusive culture where everybody can contribute. We are dedicated to creating an inclusive environment for everyone, regardless of ethnicity, religion, color, sexual orientation, gender identity, race, national origin, age, disability status or care-giver status. If for whatever reason you need us to make reasonable adjustments and adaptations to our recruitment process please let your recruiter know.
Visit our Diversity, Equality and Inclusion page to learn more about progress and commitments.
Apply