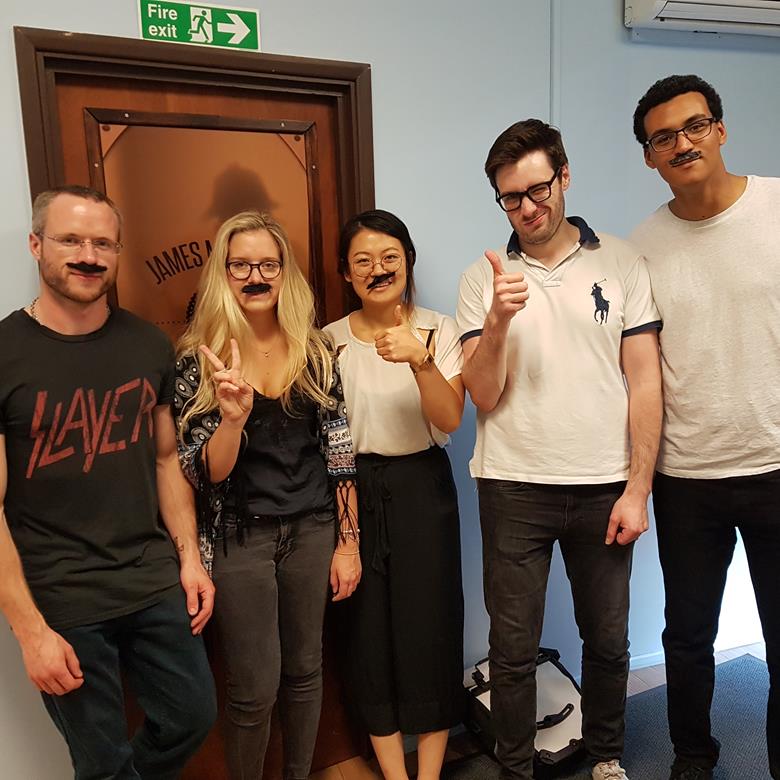 Sr. Manager Events & Partner Marketing
Marketing
Austin, Texas, United States
Sr. Manager Events & Partner Marketing
About the Role:
Beamery is looking for a well-rounded, detail-driven marketer with a "can do" attitude, who is not afraid to roll up their sleeves and often help build the plane as we fly it. In this role you will be capitalizing on the heavy intersection between field events and strategic partners.
This role is new to Beamery and provides a fantastic opportunity for a collaborative and creative thinker and partner. You will define the event plan for North America recommending where we will be able to build the Beamery brand and drive lead generation ideally leveraging one of our strategic partners to maximize the impact and return. This requires leveraging strategic industry plays that include partners, and that align to business plans, to deliver integrated joint industry marketing programs. From a partner perspecitve success will be measured by our ability to elevate the role of partners in solutions as well as by joint pipeline and deals that mature to closure.
The ideal candidate enjoys interacting cross-functionally and will also be an expert communicator who blends B2B marketing expertise with a wide range of go-to-market activities and the willingness to drive hands-on, tactical execution of marketing events and activities with partners.
This role reports to the Head of N. America Marketing and will work with cross-functional teams, including Business Development, Product, Customer Success and Sales.
Responsibilities Include:
Develop joint thought-leadership initiatives with our strategic partners, embracing an audience-centric approach. Find creative ways to leverage our partnerships to expand reach and awareness
Create a portfolio of innovative in-person and virtual experiences for our customers and prospects aligned with the overall business objectives
Deliver exceptional and unique attendee experiences which build brand affinity, drive engagement, attendance, participation, post-event follow-up response and pipeline
Work closely with executives, senior leaders and stakeholders to define messaging, agenda, speakers, training, content strategy, etc
Key member of team to define and deliver Beamery's own Spark Live event
Identify and pursue partner-provided marketing opportunities that expand awareness with partners and customers, and increase our footprint within partner organizations (e.g., partner conferences, promotional programs, enablement programs and internal and external partner-led communications).
Develop compelling content and campaigns that bring to life the value of Beamery's strategic partnerships to support business goals including webinars, content and co-marketing initiatives.
Build relationships with partner ecosystems and develop a deep and strategic understanding of how we benefit their business, and how they benefit from ours.
Set success criteria, manage key audiences, measure and report out the impact of each major event on awareness, engagement and pipeline acceleration and ROI.
Role Requirements
5-7+ years in marketing, preferably B2B marketing with relevant work experience in corporate events, preferably in a high tech environment
Self-starter with strong organizational and time management skills who can drive projects from start to finish.
You have success in planning, overseeing, and executing the operations, staff and activities of successful events in both virtual and in-person environments.
Demonstrated experience creating engaging partner-based content and/or technology-based product marketing content that drove partner program success.
Leverage data and feedback to improve processes and outcomes
Creative and innovative thinking with a willingness to take risk, fail fast, iterate and learn
Entrepreneurial spirit and confidence to pick up and lead new projects
Ability to work collaboratively with diverse stakeholders and be a trusted partner
Familiarity with a range of mar-tech tools (Our stack includes Marketo, Salesforce, Uberflip, 6Sense)
Travel across parts of North America when events return to in-person
Apply