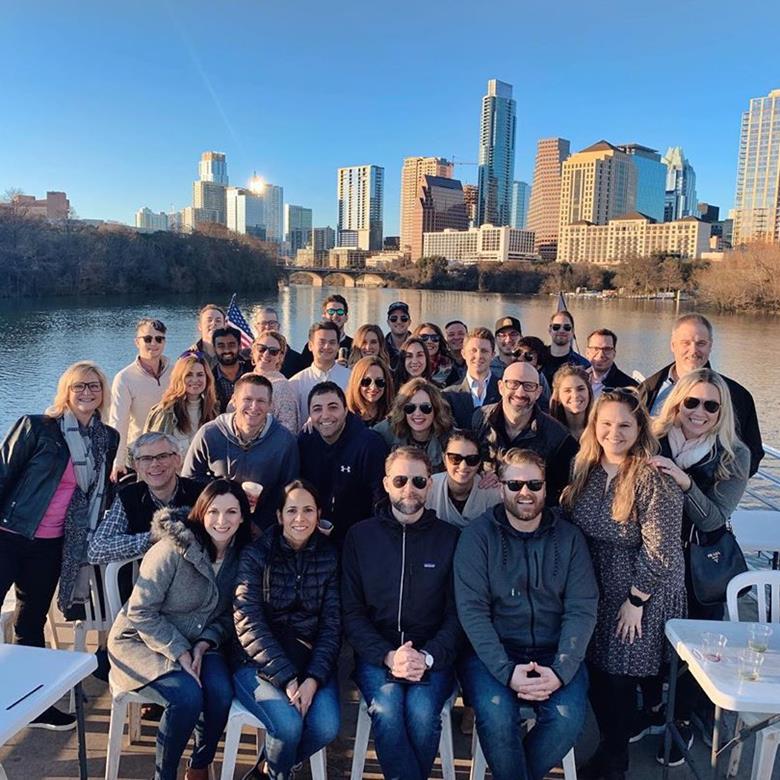 Technical Product Manager - AI & Data Science
Product
London, England, United Kingdom
About The Role
Beamery's Data Science and AI team is working with cutting edge technologies such as deep learning and knowledge graphs to help transform HR and Talent Acquisition. We are looking for a Technical Product Manager to join this team, to help identify how AI can serve the most valuable customer jobs-to-be-done, and shape the future of work with intelligent solutions.
You'll have the opportunity to:
Partner with product managers across the user experience teams to deeply understand user stories and outcomes that deliver value against the product roadmap, translate these to the Data Science and AI team, and support the team through the experimentation process with data discovery and QA to come up with the most appropriate solution.
Collaborate with the AI delivery team to productise the solutions and help create delightful experiences for end users, and collect feedback from users to improve models.
Work with the Data Science and AI team to proactively identify opportunities for how AI could deliver value against the roadmap and strategy, validate this through discovery and influence roadmap decisions.
What you will do as a Technical Product Manager in Beamery's AI team:
Identify the right problems to solve with AI, based on feasibility, value and viability
Translate user problem statements into Data Science problem statements
Manage and communicate progress against an AI roadmap that supports the broader product roadmap and strategy, and create and maintain a prioritised backlog of AI experiments
Work with Product teams and non-technical colleagues in Sales, Marketing and Customer Success to help articulate Beamery's AI capabilities
Support the Data Science and AI team with decision-making during experimentation to keep the project on track, within scope, focused on delivering on desired outcomes, and ensuring the model is explainable and bias-free
Track metrics for model accuracy, set up processes to gather feedback on the models, and help the team scope and prioritise optimisations based on the feedback
Bring insights from market research on AI in the HR Tech space to inform the team's work
We think that these factors can help you succeed in this role:
Prior experience as either an AI Product Manager or as a Data Scientist, who is proficient in Data Science and machine learning concepts
Preferably a degree in Computer Science or a similar technical field
An ability to manage expectations and communicate for uncertainty, as found with machine learning experiments
Demonstrated experience in making decisions with data, and a love for data with an ability to find, mine, analyse and act on it
Strong communication skills demonstrated through experience working with cross functional teams
An aptitude for understanding technical issues, and a high degree of comfort in communicating with Data Scientists and AI engineers
A track record of handling complexity and managing details, yet communicating with clarity and prioritising what is most important
Ideally, experience in B2B SaaS, HR Tech and experience in enterprise scale customers
About Beamery
Beamery is a hive buzzing with excitement! We are one of the fastest-growing tech companies in the UK and London's top HR tech startup , disrupting recruitment with our Talent Operating System and building the world's smartest Talent Data Platform driving intelligence, insights and innovation around candidates, skillsets, diversity and more. Our customers include renowned brands (Nasdaq, AstraZeneca, Zoom, Zalando, Grab), undisclosed names (some of the world's largest organizations!) and many more coming on board in 2021.
Our nearly 90-member product development team includes people trained as historians, musicians, physicists, mathematicians and alumni from Spotify, PayPal, NVIDIA, DAZN, ORACLE, Starling Bank, etc. Everyone at Beamery brings a unique perspective, and you could be just what we need. We seek and welcome people from diverse backgrounds and a variety of work and life experiences. We recognize there's a lot of work to be done and we're constantly looking for ways to bridge the diversity gap. We believe Beamery and the tech industry as a whole can only gain by empowering underrepresented groups and elevating their viewpoints so that our culture, products and relationships are sensitive , inclusive and well-rounded.
People have joined Beamery for a variety of reasons: because of the category-defining product and the opportunity to disrupt how companies hire, because of the challenges and thrill of working in a fast-growing company while building out our engineering culture, or quite commonly because of the people they met in the hiring process and just resonated with.
Apply