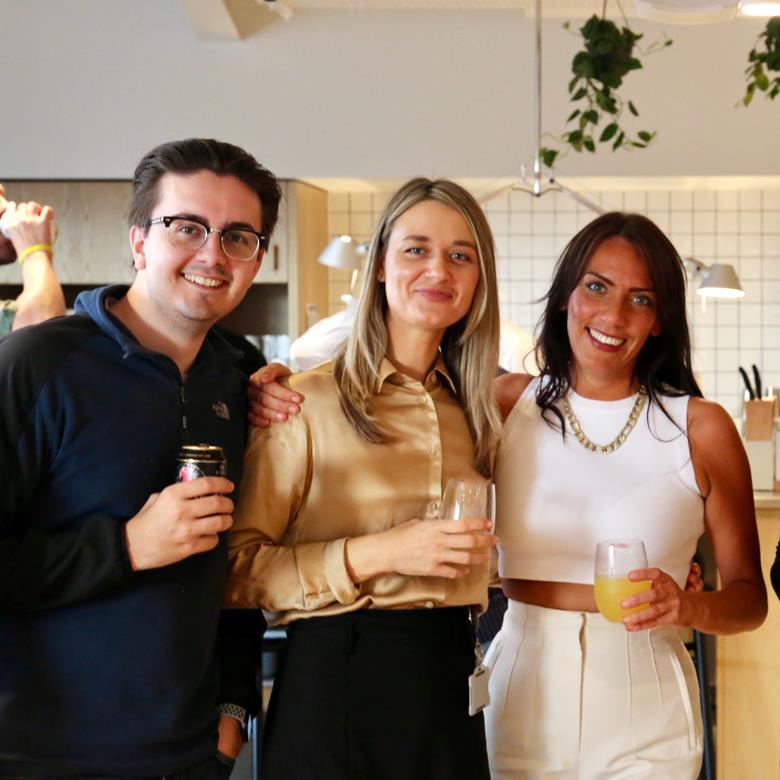 Talent Acquisition Lead - Engineering, Product & Design
People
London, England, United Kingdom
About Beamery
We believe that where you work is much more than just a job. For many of us, it's our livelihood. It's how we provide for our families and it shapes the legacy we'll leave behind. This is why our purpose is to create access to opportunities regardless of where someone is born.
As one of the fastest-growing technology companies in the world, we're helping the world's largest companies transform the way they attract, engage, hire and manage talent with our industry-first Talent Operating System.
So, what are you waiting for? Join us and help us transform the future of work once and for all.
About the Opportunity
As Talent Acquisition Lead, Tech for EMEA at Beamery, you will report to the Global Head of Talent and be responsible for leading a small EMEA Tech talent team. As a true talent advisor, you share our purpose to deliver talent advisory, design talent attraction, talent sourcing strategies and assessment strategies that ensure consistent, inclusive, and transparent hiring practices for hiring managers and interviewers to increase our talent maturity and deliver great candidate experience at Beamery.
As a trusted talent advisor, you ensure operational excellence in talent delivery, as well as thinking out of the box in designing disruptive, long-term strategies for competing in the war for top commercial talent. You will also lead by example, growing and developing your team, building clear career paths, and offering stretch projects & assignments that support and stretch them to the next level.
Our Global Talent team consists of 9 talent experts that will grow to 25 talent experts by the end of the year in areas like Employer Branding & Talent Marketing, Talent Operations, Tech and Commercial Talent Advisors and Talent Sourcers.
What will you be doing at Beamery?
Build clear mathematical workbacks to aid your team's understanding of volumes needed at each step of the recruiting funnel and articulate input goals that enable the output goals
Effective measurement of KPI's and rigorous action plan to ensure your team meets weekly, quarterly and annual delivery targets
Building an impactful diversity attraction strategy for building diverse engineering, product, and design teams at Beamery
As a role model of candidate experience, lead on multiple initiatives in partnership with the Talent Operations, Employer Branding & Talent Marketing team and key business stakeholders
The first point of contact for Director and VP level business partners and strong collaboration with People Partners, ensuring we show up as 'one team' in our support
Preparation of monthly and quarterly business reviews that leverage compelling data to tell a clear story on the health of talent progress against business demand, ROI on strategic initiatives, ongoing operational excellence initiatives, and more
Build constant best practices on how we leverage our product, Beamery, to solve daily hiring challenges and build talent strategies for short-, mid- and long term impact
Who are we looking for?
Proven track record of leading operational Talent Acquisition or Talent areas and successful collaboration with diverse business stakeholders up to VP level within scaling or hyper-growth tech companies
Business-driven and servant leader with the ability to balance empathy around mental health, wellness, and work-life balance, as well as giving constructive feedback, insisting on high standards, and delivering against KPI's
Build trusted relationships with team members, peers and coaching business stakeholders by adopting a solution-oriented approach
Experienced in building talent intelligence environments from scratch and designing talent sourcing best practices
Apply