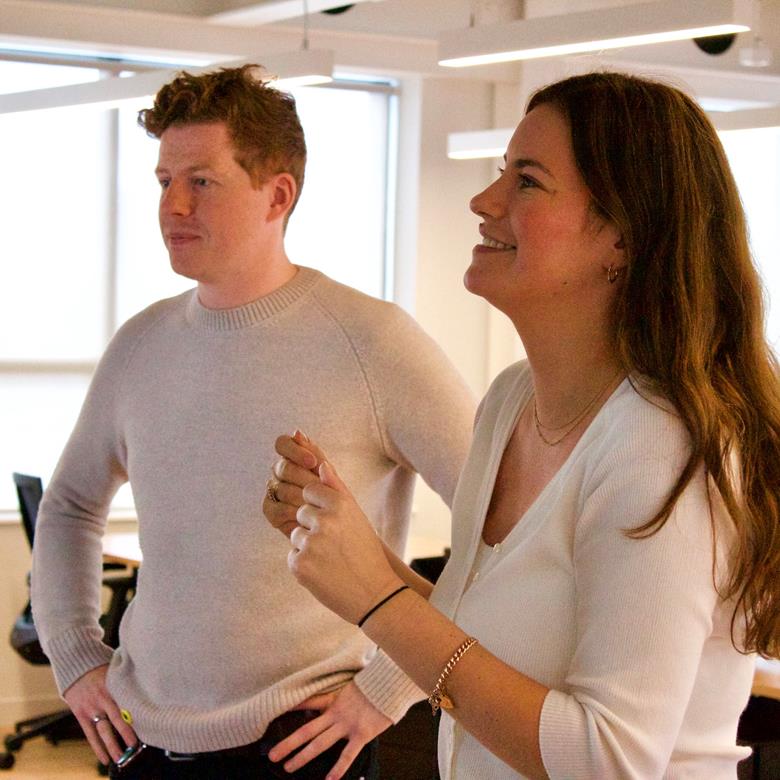 Director, Product Strategy and Operations
Product
London, England, United Kingdom
About Beamery
Beamery is the leading Enterprise SaaS start-up focused on transforming the way companies hire and candidates find the best careers. Talent management is undergoing unprecedented transformation with issues ranging from globalisation to diversity issues to the pandemic impact on the workplace and have become top strategic priorities for large enterprises. Beamery has led the market in helping our clients meet these challenges and have recently closed a $138M C-round of funding to further drive this growth.
We combine tools for every stage of the talent acquisition process, enabling companies to manage the entire candidate lifecycle on one unified platform to deliver better talent acquisition at scale. Core to this offering is Talent Data Platform that drives the AI we use to deliver delightful user experiences. We can offer unprecedented insights into talent available and drive workflows to help candidates and companies connect. We believe talent is a company's greatest asset and finding, engaging and retaining that talent starts with building meaningful relationships and delivering exceptional candidate experiences at every stage of the candidate journey.
About the Product Team
Our product team is critical to the efficient and effective development of products that our customers love. We currently serve some of the largest global enterprises across a wide range of vertices from tech to heavy construction. Products are developed end to end in partnership with product managers, designers, engineers and a range of cross functional teams that help get solutions into the hands of customers. Product strategy is about taking market signals and helping align our overall roadmap to those signals. The value of the strategy is unlocked with best in class operations and change management practices that enable our organisation to scale and respond to the market needs with agility.
The Role
We are looking for a Director who will lead the development of our operations to make the strategy come to life. A key piece of the role is working with the Chief Product Officer, business insights and collaboration with our customer facing teams to craft and maintain the overall company product strategy and roadmap. In addition, this Director will lead an operations team to design our product discovery and go to market processes to help increase the speed of our roadmap delivery and impact of the features we deliver. .
Collaboration with the other product leaders and external developers will be critical, whilst also staying connected with those teams who own the feature delivery of their domains. The ability to be successful in this role will include usage of data to support decisions and influence stakeholders, process and analysis to identify and visualise key blockers for Beamery to achieve its product outcomes and change management techniques to mobilise a wide range of stakeholders across the organisation.
What you will do as a Product Director at Beamery...
Validate product strategy with market and competitive analysis and collaboration with product managers
Draft roadmap communications for internal stakeholders and customer
Prepare senior management reports
Own team dashboards and collaborate with Business insights to design, construct and optimise reports
Design product operations in collaboration with engineering and product leadership
Define key operations metrics and manage processes against those metrics
Identify and implement improvements in team operations
Build, coach and develop team of operations specialists
Cross functional stakeholder management to help drive smooth product operations
Evaluate, recommend and implement tooling to help optimise product operations
What we are looking for..
A great people manager that can help build the culture, motivate and develop others!
Strong commercial and strategic thinking.
Strong communication skills with demonstrated track record stakeholder management.
5+ years of experience in product management, product operations or change management.
2+ years of managing others.
Proven track record of being able to manage to metrics with frameworks such as OKRs or the like.
Demonstrated track record of being able to drive change through an organisation.
Experience working in a technology and product development company a plus.
Proven track record of managing complex projects across multiple teams whilst resolving dependencies.
Demonstrated ability to bring structure to ambiguity.
Experience in HR or Talent technology is a plus!
Benefits
Ownership. Stock options up front and continual earning of more equity stake over time.
Unlimited holiday and flexible working options.
Pension
Top-of-the-line tools/equipment.
Enhanced maternity and paternity packages.
Learning. Budgets for resources, books and conferences.
Wellness benefits
[Insert other generic startup perks]. Yes we have those… but what's more important are the points above.
Apply