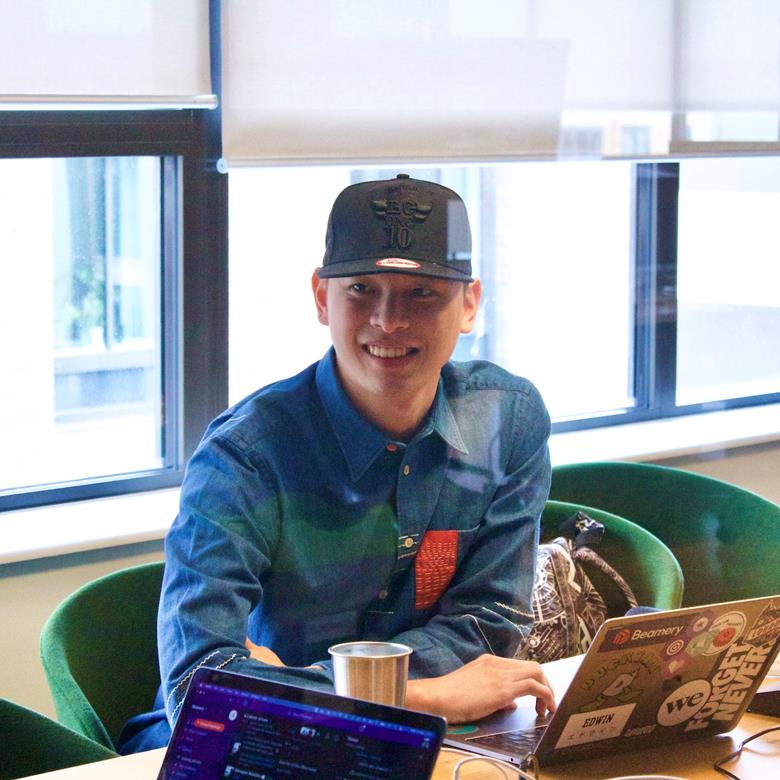 Director Product Management - Attract
Product
London, England, United Kingdom
ABOUT BEAMERY
We help businesses become talent-first. Everything we do is about people. We're shaping the future of work, by building the software and services that enable the world's largest companies to unleash human potential. Beamery is Talent Lifecycle Management.
We believe that where you work is much more than just a job. For many of us, it's our livelihoods. It's how we provide for our families and it shapes the legacy we'll leave behind. This is why our purpose is to create access to opportunities regardless of where someone is born.
We're excited to have raised a $138m Series C backed by world-class investors from some of tech's most disruptive companies.
So, what are you waiting for? Join us and help us transform the future of work once and for all.
About the Product Team
Our product team is critical to the efficient and effective development of products that our customers love. We currently serve some of the largest global enterprises across a wide range of vertices from tech to heavy construction. Products are developed end to end in partnership with product managers, designers, engineers and a range of cross functional teams that help get solutions into the hands of customers. Product management wears multiple hats but primarily serves as the voice of the business. This means translating business outcomes to user problems and working with the design team and engineering to deliver a solution to those problems and get them to the hands of our customers. Product leadership plays a critical role in helping the business scale and as the business grows, new opportunities emerge to support career development.
The Role
We are looking for a Director to lead the cluster of teams who create our candidate facing products. This space presents a unique opportunity to build both B2C products (candidate) as well as B2B (the talent marketers that create the candidate journeys). Best in class candidate journeys deliver direct business impact to our customers.
The Product Director will directly manage a team of PMs and be accountable for the product vision for the space and the roadmap to deliver the impact of the vision. Collaboration with the other product leaders and customer facing stakeholders will be critical to ensure products are launched effectively and we contribute to best in class adoption. Product leadership is heavily about great communication so a key success factor for the person taking this role is the ability to flex communication style and manage a wide range of stakeholders.
What you will do as a Product Director at Beamery...
Work with business and product leaders at Beamery to identify and prioritise highest business impact problem spaces.
Develop product strategy for the personas your team serves and get alignment with the engineering and design leadership on what your teams are trying to achieve with the strategy.
Engage with customers to validate product strategy hypotheses and build early advocacy for roadmap investments.
Partner with engineering leadership to ensure product strategy alignment across the Attract teams.
Partner with design leadership to ensure that we operationalise our discovery process for efficiency and impact.
Coach and develop product managers as well as hire new PMs to support growth.
Collaborate with your team of PMs as well as product marketing and operations to ensure that features are rolled out effectively and stakeholders/customers are aligned.
Work with analytics to measure impact and create dashboards to communicate progress and results to customers and internal stakeholders.
What we are looking for..
A great people manager that can help build the culture, motivate and develop others!
Strong commercial and strategic thinking.
Strong communication skills with demonstrated track record stakeholder management.
Extensive experience in product management having delivered end to end value through the product from product strategy to measurable impact.
Demonstrated ability to go deep into a problem space and create linkages to business value ahead of solution development.
Solid management experience of managing others PMs with demonstrated track record of hiring and developing great PMs.
Proven track record of being able to manage to metrics with frameworks such as OKRs or the like.
Demonstrated track record of being able to drive change through an organisation.
Proven track record of managing complex projects across multiple teams whilst resolving dependencies.
Demonstrated ability to bring structure to ambiguity.
Mission driven product leader–We are passionate and committed to building the best products in this space as well as a best in class organisation so the leaders we hire should share in this culture as well.
Experience in enterprise SaaS or HR tech is a plus.
Benefits
Ownership. Stock options up front and continual earning of more equity stake over time.
Unlimited holiday and flexible working options.
Pension
Top-of-the-line tools/equipment.
Enhanced maternity and paternity packages.
Learning. Budgets for resources, books and conferences.
Wellness benefits
Beamery is an Equal Opportunity Employer. We do not discriminate on the basis of ethnicity, religion, color, sex, gender identity, sexual orientation, age or mental disability. Not only do we not discriminate, but we celebrate differences. If for whatever reason you need us to make reasonable adjustments and adaptations to our recruitment process please let your recruiter know.
Apply