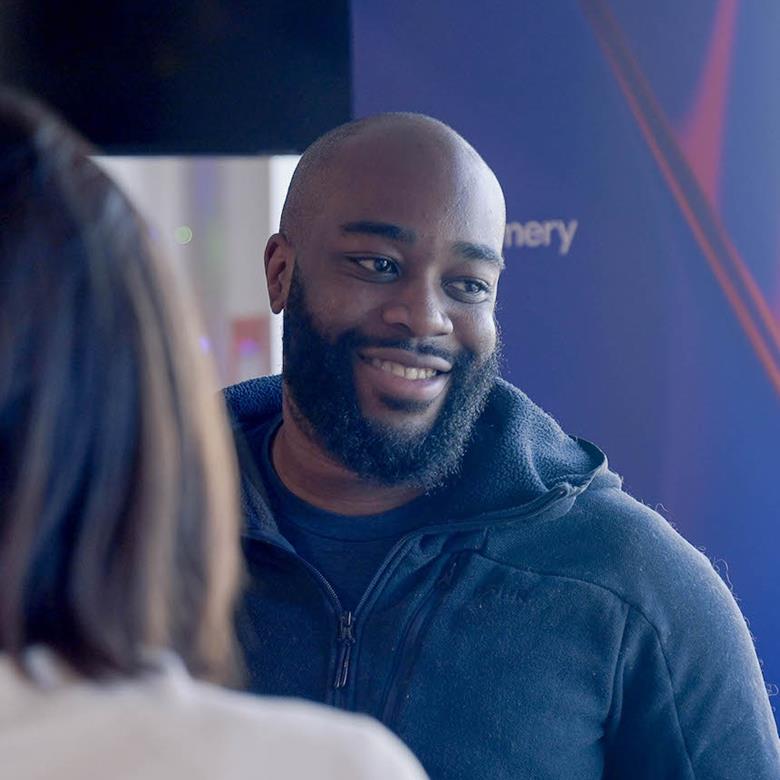 Business Intelligence Intern - 6 month contract
Finance
London, England, United Kingdom
ABOUT BEAMERY
We help businesses become talent-first. Everything we do is about people. We're shaping the future of work, by building the software and services that enable the world's largest companies to unleash human potential. Beamery is Talent Lifecycle Management.
We believe that where you work is much more than just a job. For many of us, it's our livelihoods. It's how we provide for our families and it shapes the legacy we'll leave behind. This is why our purpose is to create access to opportunities regardless of where someone is born.
We're excited to have raised a $138m Series C backed by world-class investors from some of tech's most disruptive companies.
So, what are you waiting for? Join us and help us transform the future of work once and for all.
About the Role
The Business Intelligence team at Beamery is working with stakeholders across the entire company to enable better and faster decisions so we can serve more customers in continuously better ways. We help integrate hundreds of data sources into a centralized data infrastructure and then combine that data to generate meaningful reports and powerful insights that enable everyone to do their job better.
We are seeking to grow our team with brilliant and diverse contributors. We are looking for experienced data analysts who are excited by challenges in business intelligence, data analytics and reporting. This role will involve leveraging state-of-the-art technologies for these tasks, as well as developing new methods to derive actionable data for our stakeholders and customers. This is an exciting role that will stretch your knowledge and curiosity, offering the opportunity to learn new skills and work within a global community.
You'll extract, model and analyse large amounts of data from a range of sources, using a range of data processing and analytics tools, in order to generate actionable insights and reports for users throughout the company and beyond.
This role will work closely with the wider business intelligence team as well as stakeholders from our product and commercial teams and directly contribute to creating world-class experiences for our customers. As a data driven company, this is a hands-on position where you will be empowered to be creative, ambitious and bold, to solve problems and continuously improve our processes.
What will you be doing at Beamery?
6 month intern
Work with stakeholders throughout the organization to identify opportunities for leveraging company data to drive business outcomes.
Utilize state-of-the-art technologies and tools to create a world class data infrastructure.
Directly contribute to the decisions and business outcomes that enable us to continue being one of the fastest growing companies globally.
Report to the Head of Business Intelligence and establish the function within a high growth scale-up as one of the first hires in the team.
Help mine and analyze data to drive optimization and improvement of our products, marketing techniques and business strategies.
Opportunity to help build data warehouse models using dbt (data built tool) or similar solutions.
What we're looking for
Someone comfortable working autonomously in an analytical role involving data extraction, analysis and communication.
Excitement to work autonomously in a fast paced environment and learning how to use data to drive measurable business outcomes.
Excellent verbal and written communication skills with the ability to effectively explain technical solutions to stakeholders.
Ideally previous experience with data visualisation tools such as Tableau, Looker, PowerBI (we use Tableau)
Ideally previous experience with SQL and Python
.
BENEFITS
Competitive pay
Dog friendly office
Regular socials, food & drink
Quarterly team-building events
Flexible learning & development budget
Beamery is an Equal Opportunity Employer. We do not discriminate on the basis of ethnicity, religion, color, sex, gender identity, sexual orientation, age or mental disability. Not only do we not discriminate, but we celebrate differences. If for whatever reason you need us to make reasonable adjustments and adaptations to our recruitment process please let your recruiter know.
Apply