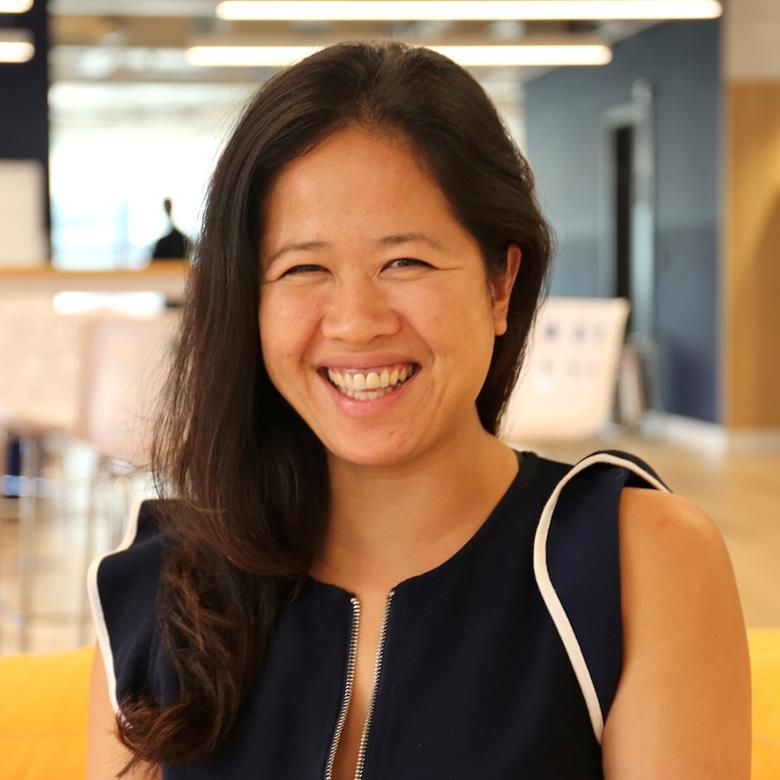 Solutions Delivery Consultant
Customer Success
London, England, United Kingdom
ABOUT BEAMERY
We are building a world where talent comes first. Beamery's Talent Lifecycle Management platform powers recruiting, mobility, upskilling, diversity and workforce planning for the world's most forward thinking companies.
We believe that where you work is much more than just a job. Millions of people are being left behind everyday in their careers, and we're on a mission fix this by creating equal access to meaningful work, skills and careers for all.
We're excited to have raised a $138m Series C backed by world-class investors from some of tech's most disruptive companies.
So, what are you waiting for? Join us and help us transform the future of work once and for all.
ABOUT THE ROLE

We're looking for a Solutions Delivery Consultant to take the lead in architecting and configuring the Beamery product suite for the largest of our customers.

WHAT YOU WILL BE DOING AT BEAMERY
You'll be working with Sales and prospects during the Solutions Design stage to ensure that future customers are set up for success when they partner with Beamery; you'll be working with those same customers during implementation to deliver high-quality, on time solutions within the Beamery product.
Your focus with our prospects and customers will be needs analysis, solution design and configuration, coordinating our internal teams and work with sales, customer success and product to understand customer use cases and enhancement requests.
You'll conduct deep technical and recruitment process discovery and create reliable solutions within Beamery built on best practices. You'll be translating business issues into functional and technical specifications to ensure successful delivery while also ensuring compliance and standards as appropriate.
You'll achieve team, project and business outcomes by managing, diagnosing and solving technical issues that may arise during the delivery life cycle.
Configure Beamery for customer needs, including custom fields, global tags, recipes, campaigns, sources, statuses, stages, pipelines, vacancy groups and permissions/teams.
Work directly with customers to translate business objectives into technical requirements.
Stay up to date with new features and product launches from Beamery and other partners.
Develop trusted and synergetic relationships with clients, partners, and other stakeholders.
WHO ARE WE LOOKING FOR?
Extensive experience in the needs analysis, solution design and configuration/delivery of enterprise SaaS software
Experience with email products or marketing automation, recruitment, HR tech, or artificial intelligence are ideal
Eager to work with and across multiple teams, and at multiple levels to get things done
Strong communication skills with different audiences and stakeholders globally
Able to serve as the voice of the customer and collect feedback to drive continuous improvement across all areas relating to the product
Demonstrated ability to work within a team construct on major enterprise implementations, as well as the ability to establish rapport and solid working relationships across all levels within customers and all functional groups within Beamery (sales, customer success, enablement, product and engineering)
Some things we also consider important
BS or MS in computer science or a related technical field or equivalent practical experience.
Highly analytical
Strong product intuition and user empathy
Ability to focus on a problem at hand while thoughtfully considering overarching company strategy
Passionate about B2B products and building enterprise solutions
Self starter
You have the ability to manage multiple implementation priorities simultaneously at various stages of the customer journey
BENEFITS INCLUDE (UK)
Stock options
Pension Plan
Private Healthcare
Unlimited Holiday (26 day min.) + Bank Holidays
First Friday of every month off
Winter company closure between Christmas and New Year
Family Friendly Leave Policies
Fully paid sabbaticals after 2 years and 4 years
Work from another country (up to 25 days a year)
Monthly focused Personal Development Days
Kindle and eBooks for all
Pet friendly office
Regular socials, events and annual company offsites
Learn about all our benefits here
Beamery is for Everybody. Diversity and open expression are fundamental to us. We acknowledge the challenges in our industry, and strive to develop an inclusive culture where everybody can contribute. We are dedicated to creating an inclusive environment for everyone, regardless of ethnicity, religion, color, sexual orientation, gender identity, race, national origin, age, disability status or care-giver status. If for whatever reason you need us to make reasonable adjustments and adaptations to our recruitment process please let your recruiter know.
Apply