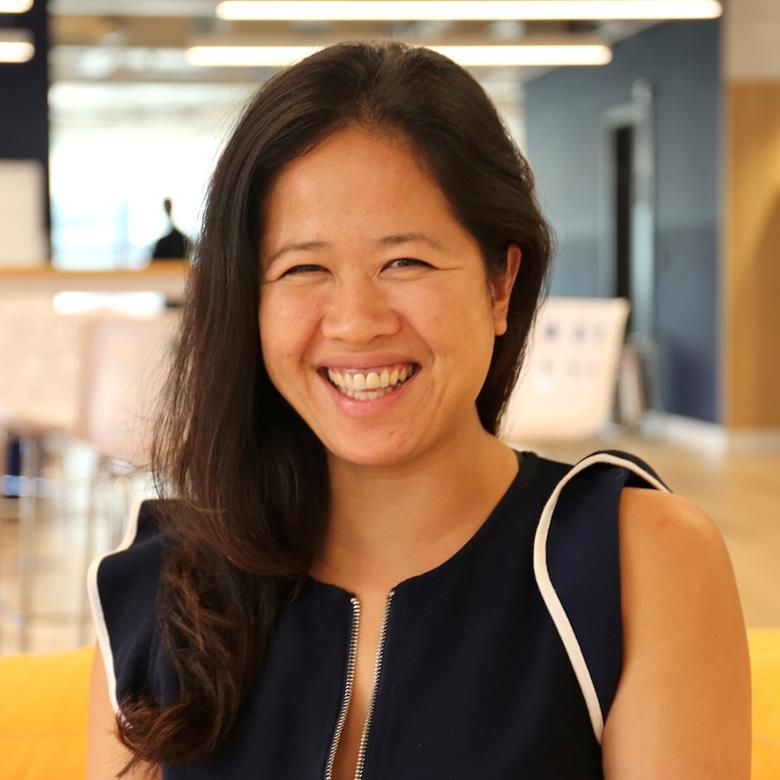 Revenue Strategy & Operations Manager
Sales
London, England, United Kingdom
ABOUT BEAMERY
We are building a world where talent comes first. Our Talent Lifecycle Management platform powers recruiting, mobility, upskilling, diversity and workforce planning for the world's most forward thinking companies.
We believe that where you work is much more than just a job. Millions of people are being left behind everyday in their careers, and we're on a mission to fix this by creating equal access to meaningful work, skills and careers for all.
We're excited to have raised $50m Series D funding, taking our company to a valuation of over $1 billion. We are backed by world-class investors from some of tech's most disruptive companies.
We an equal opportunity employer committed to building a representative Beamery, creating an equitable, inclusive and engaging environment for our people.
So, what are you waiting for? Join us and help us transform the future of work once and for all.
WHAT YOU WILL BE DOING AT BEAMERY AS OUR REVENUE STRATEGY & OPERATIONS MANAGER?
Reporting to the Sales Strategy & Ops Director, you will own a variety of projects that drive global revenue, revenue retention & revenue predictability
Leverage data to help identify cross-sell and account expansion opportunities; drive improved customer NRR. Support the go-to-market strategy of new product lines.
Define & build automated reporting for KPIs across the advisory and customer experience organizations.
Deliver impactful ad-hoc analysis and insights to the CRO for use in board meetings, investor conversation and Beamery exec meetings
Proactively monitor and strive to maintain high levels of data quality, accuracy, and process consistency across all GTM functions
Work cross-functionally with Sales, Customer Success and others to ensure the smooth operation of the business and consistent achievement of growth goals.
WHO ARE WE LOOKING FOR?
Proven experience in a Tier 1 management consultancy (MBB or equivalent), investment banking or a strategic or operational role within a high-growth tech company
Demonstrated interest in the SaaS space, as well as alignment with Beamery's mission & values
Strong analytical skills, and advanced knowledge in Excel / Google Sheets and other data-driven tools;
Comfort with translating data into insights and impactful presentations
Desire to excel in an unstructured and fast-paced environment. Hands-on mentality is an integral part of your DNA
Excellent business acumen, communication and interpersonal skills
You have flawless English language ability with outstanding communication & presentation skills.
BENEFITS (UK)
🏝 Unlimited Holidays (26 days minimum) + Bank/Federal Holidays
📅 First Friday of every month off
⛷ Company closure between Christmas and the New Year
2️⃣ After 2 years take a 1-month sabbatical (with full pay)
4️⃣ After 4 years take a 2-month sabbatical (with full pay)
🌍 Beamery Explore: Work from another country for up to 25 days each year
🌱 Monthly focused Personal Development Day
🐥6 months of full pay for primary caregivers (parental, surrogacy & adoption)
🐥6 weeks of full pay for secondary caregivers (parental, surrogacy & adoption)
🏥Private health insurance for you and your family
⏰Time off for prenatal appointments
🐶 Pet-friendly offices
📈Stock options
Beamery is for Everybody. Diversity and open expression are fundamental to us. We acknowledge the challenges in our industry, and strive to develop an inclusive culture where everybody can contribute. We are dedicated to creating an inclusive environment for everyone, regardless of ethnicity, religion, color, sexual orientation, gender identity, race, national origin, age, disability status or care-giver status. If for whatever reason you need us to make reasonable adjustments and adaptations to our recruitment process please let your recruiter know.
Visit our Diversity, Equality and Inclusion page to learn more about progress and commitments.
Apply