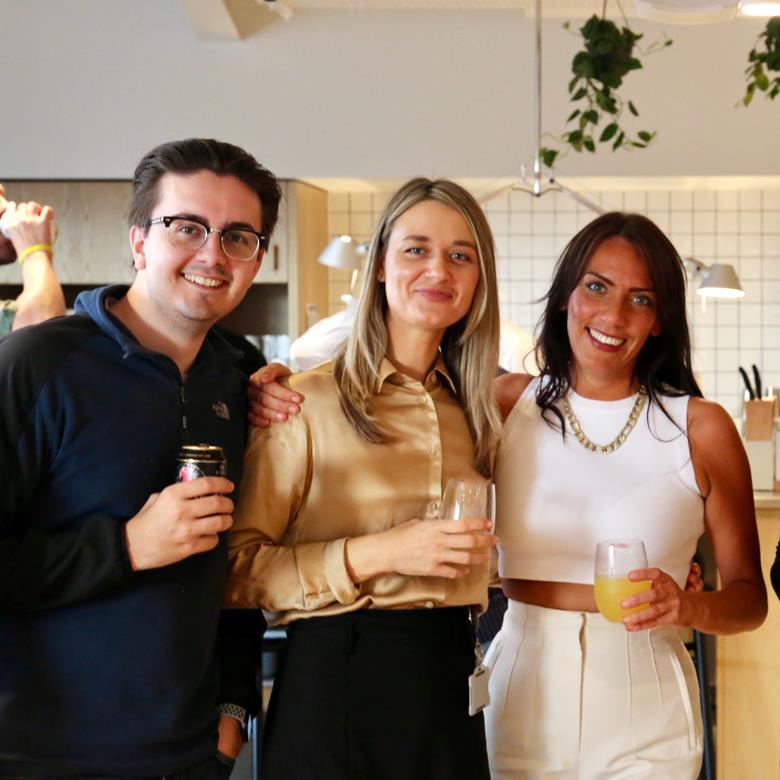 Senior Tech Talent Sourcer, EMEA (x/f/m)
People
London, England, United Kingdom
ABOUT BEAMERY
We help businesses become talent-first. Everything we do is about people. We're shaping the future of work, by building the software and services that enable the world's largest companies to unleash human potential. Beamery is Talent Lifecycle Management.
We believe that where you work is much more than just a job. For many of us, it's our livelihoods. It's how we provide for our families and it shapes the legacy we'll leave behind. This is why our purpose is to create access to opportunities regardless of where someone is born.
We're excited to have raised a $138m Series C backed by world-class investors from some of tech's most disruptive companies.
So, what are you waiting for? Join us and help us transform the future of work once and for all.
ABOUT THE ROLE
To join the Talent Team as an Senior Tech Talent Sourcer at Beamery means you share our purpose to deliver talent advisory, design talent attraction and talent sourcing best practices that ensure consistent, inclusive and transparent hiring and assessment practices for hiring managers and interviewers to increase our internal talent maturity at Beamery. On top, we deliver an outstanding experience and create a seamless candidate journey for (potential) candidates to create learnings for them and be the best place to grow and make the next step in their career. Our Talent team consists out of 9 talent experts like Employer Branding and Talent Marketing Experts, Talent Operations Manager and 3 Recruiters each for Commercial and Engineering, Product and Design (EPD) .
As a Senior Tech Talent Sourcer for Beamery is not like in any other Talent Sourcer opportunity in the world. And you will attract, identify, source, and engage engineering, product, design talents to help our customers to start their talent transformation and put it in the heart of so many more businesses.You will impact and shape the future of our company to make more diverse engineering, product and design talents in EMEA aware us by leveraging tools, data, talent communities and networks to create targeted sourcing strategies and build a strong network of experienced professionals.
WHAT YOU WILL BE DOING AT BEAMERY
Advocate for Diversity, Equitability and Inclusion (DEI) in the hiring process and ensure all of your candidate pipelines are representative of the talent market.
Partner with hiring managers and recruiters to understand hiring needs, different markets and products to develop creative strategies to identify, attract and engage top of funnel talent
Leverage a variety of sourcing platforms, you create shortlists and longlists of talent, always looking for new and innovative ways to uncover hidden talent.
Write engaging messages that excite and attract top candidates with the help of our Employer Brand & Talent Marketing Team
Create proactive talent and market mappings to support hiring in times of rapid growth.
Collaborate with our employer branding and sourcing team to create regional content and advertising avenues.
Understand how to best use qualitative and quantitative data to influence decisions and continuously improve our overall effectiveness
Strategically plan and execute pipeline for hard to fill roles
Build and maintain long-term relationships with top talent in the industry by building talent communities and pools with Beamery
WHO ARE WE LOOKING FOR?
Extensive sourcing experience in hyper growth and fast paced tech or product companies
Ability to think globally, strategically, and objectively and translate data into actionable insights, strategies and plans
Understanding of technical skill sets and the tools required to find them (e.g. Boolean search techniques, applicant tracking systems, etc.)
Have experience using advanced sourcing tools to identify, attract, and engage passive, qualified top talents
Excellent communication skills, both written and verbal, with a proactive nature for keeping stakeholders up to date.
Uncovering hidden gems and discovering sourcing hacks is what gets you excited.
Have the ability to proactively network and establish effective working relationships with candidates and internal hiring teams alike
Have strong analytical skills and ability to track sourcing metrics, draw insights, and translate into action
Have a curiosity and able to learn about and source for novel roles, research talent availability, and develop creative solutions to sourcing challenges
How will success be measured?
Help us to build and grow our Second Tech Hub in Berlin in the upcoming years
You build out talent pools and communities for Engineering, Product and Design in EMEA with Beamery
Deliver talent advisory, design talent attraction and talent sourcing best practices
Ensure consistent, inclusive and transparent hiring and assessment practices for hiring managers and interviewers to increase our internal talent maturity at Beamery.
BENEFITS
Competitive pay
Stock options
Unlimited Holiday
Wellness days
Family Friendly Leave Policies
Dog friendly office
Regular socials, food & drink
Quarterly team-building events
Beamery is an Equal Opportunity Employer. We do not discriminate on the basis of ethnicity, religion, color, sex, gender identity, sexual orientation, age or mental disability. Not only do we not discriminate, but we celebrate differences. If for whatever reason you need us to make reasonable adjustments and adaptations to our recruitment process please let your recruiter know.
Apply