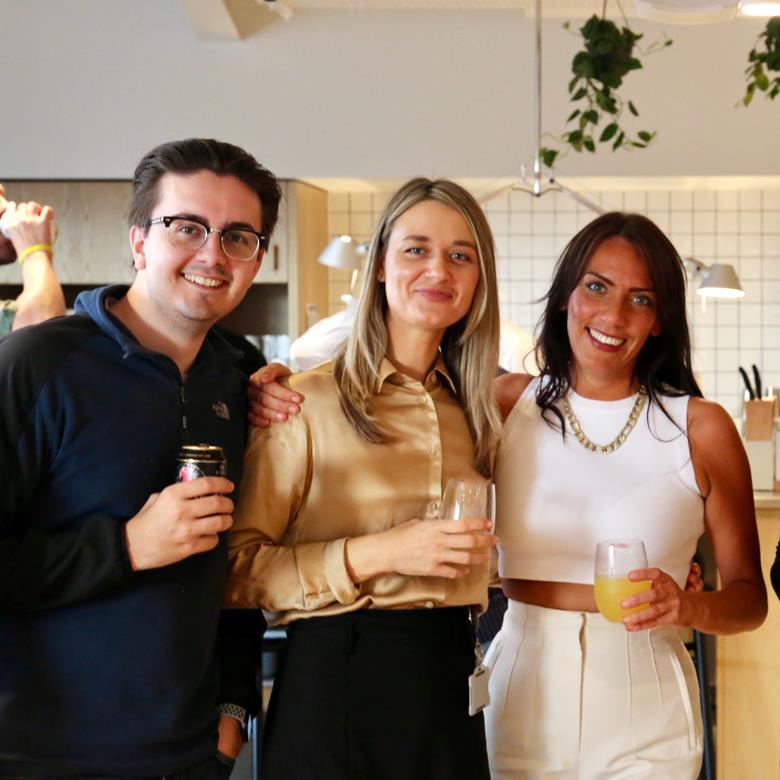 Head Beamery Talent University (L&D)
People
London, England, United Kingdom
About Beamery
At Beamery, we believe that where you work is much more than just a job. For many of us, it's our livelihoods. It's how we provide for our families and it shapes the legacy we'll leave behind. This is why our purpose is to create access to opportunities regardless of where someone is born.
We're excited to have raised $138m Series C backed by world-class investors from some of tech's most disruptive companies.
Our products are helping the world's largest companies transform the way they attract, engage, hire talent with our industry first Talent Operating System. Global leaders like Nasdaq, Autodesk, AstraZeneca and Workday run talent on Beamery.
So, what are you waiting for? Join us and help us transform the future of work once and for all.

About the Opportunity
At Beamery, our mission is to put talent transformation at the heart of every business, and of course this must start with us and the way we support our own employees during their entire life cycle at Beamery.
The Head of L&D is responsible for ensuring that Beamery continues to evolve in tune with our mission and purpose. This role supports organizational change through the creation of best-in-class communications, learning, development, adoption and activation programs, helping our values-based culture to flourish and achieve sustainable high growth and high performance.
This role explicitly connects Beamery's objectives to development initiatives to equip and enable our team members to hone their skills, gain relevant experience and create opportunities and capacity for further investment.
Reporting to VP People & Culture, the Head of L&D will guide organizational change, in part through the design and delivery of content and other resources that support and encourage individual development and team performance. This directly correlates to as a driver of employee engagement. Additionally, this role will support our leadership development programs and align the way we work with our company values to make Beamery an amazing place to work and the best place for people that want to help our customers put talent at the heart of their businesses.
What will you be doing at Beamery?
Define a structured and recurring process in order to identify the gap between today's skills and the skills needed in the future
Develop and influence strategies for implementing programs that support ongoing skill and capability development and create maximum engagement with the organization
Drive consistency in Beamery's approach to learning and development by providing leadership with consultation, tools, and strategies to effectively coach and develop their teams
Source, develop, and maintain engaging and innovative content for our L&D platform that helps our employees reach their potential
Build and maintain relationships with vendors, partners, and stakeholders at all levels of the organization
Support leadership development and the establishment of a manager cadre that can build and lead high performance teams
Partner with members of the People team to create and drive engagement in a meaningful workplace culture
Select and acquire as well as design and deliver content that facilitates employee growth and development in alignment with organizational values, instills a change mindset, and evolves our way of working.
Influence change management that is dynamic, flexible, and directly tied to a culture of meaning and productivity
Collect and analyze user uptake and feedback on development opportunities with output tied to ROI, employee engagement, and rate of internal employee movement/progression
Develop set learning plans and paths to support industry-specific career growth streams
Support the ongoing development, refinement, and activation of our Growth Frameworks
Responsible to set up a reporting (what was delivered by the University and what impact was achieved, e. G. revenue, NPS, eNPS, ESI)
Who are we looking for?
You are passionate about contributing to meaningful organizational change by creating opportunities for learning and development, influencing and modeling our organization's culture, and helping evolve processes and communication
You are detail-oriented and can own all the moving pieces from conceptualization to execution
You are passionate about the growth and development of people and align with Beamery's values
You have deep empathy for those you work with and a commitment to the growth of Beamery's employees as a way to drive organizational development
You are known for your highly developed and expert business and learning-focused communication skills
You have experience designing and delivering training content for adult learners
You have an understanding of and experience managing LMS and/or eLMS platforms
You have experience with research and evaluation that can be applied to understanding the latest trends and offerings in professional growth & development, adult learning, and organizational development
You are exceptionally organized and plan efficiently when it comes to scheduling and resource management
Benefits :
Competitive pay
Stock options
Pension Plan
Unlimited Holiday
Wellness days
Private Healthcare
Dog friendly office
Regular socials, food & drink
Quarterly team-building events
Flexible learning & development budget
Beamery is at a very exciting point in our growth where we are being positioned as the undisputed leader in our area. We are achieving this by employing people who are not only superb at their job function, but are a completely relatable, friendly bunch who leave their ego out of the equation. Along with that, we are a team who care about the right solution above everything else. You need to be able to identify problems, perform relevant research, prototype solutions and ship features… sometimes all in the same week!
Apply