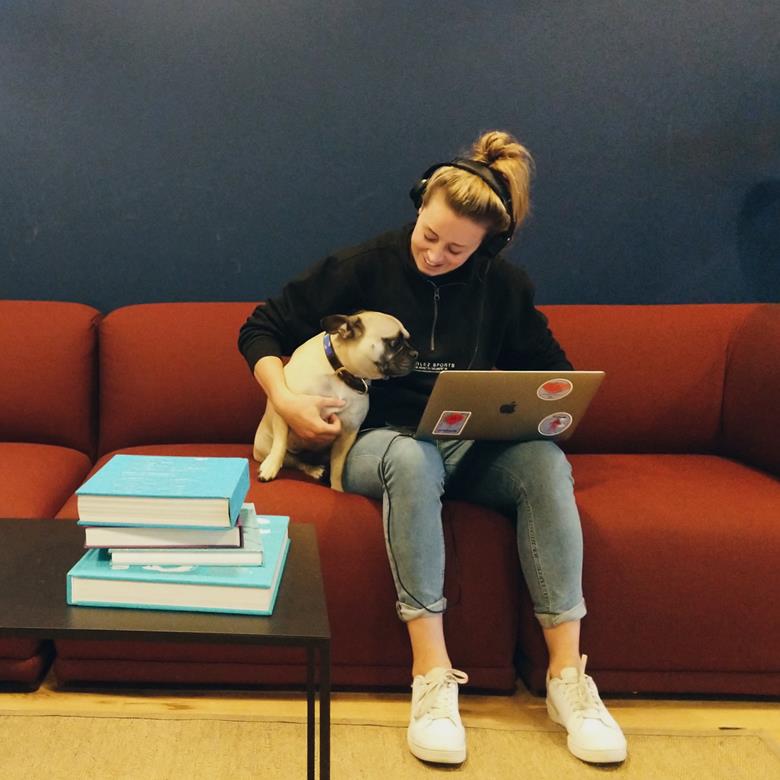 Head of Partnerships and Channels, EMEA
Sales
London, England, United Kingdom
About Beamery
We believe that where you work is much more than just a job. For many of us, it's our livelihood. It's how we provide for our families and it shapes the legacy we'll leave behind. This is why our purpose is to create access to opportunities regardless of where someone is born. 
As one of the fastest-growing technology companies in the world, we're helping the world's largest companies transform the way they attract, engage, hire and manage talent with our industry first Talent Operating System.
So, what are you waiting for? Join us and help us transform the future of work once and for all.
About the Opportunity 
As Head of Partnerships and Channels EMEA you will be an integral part of our commercial organization focused on serving the world's best talent teams with innovative HR technology and services. You will work in partnership with our CRO, CEO and CFO to take responsibility to build and define a partnerships, channels and alliances strategy in EMEA, accelerate our go-to-market and deliver more value to our customers and partners. 
This role will play a critical part in the ongoing and future success of Beamery. You will be expected to lead by example as you help to ensure world-class and exceptional standards of delivery to our enterprise customers demonstrated by customer feedback, customer satisfaction scores, and willingness to reup with Beamery.
What will you be doing at Beamery?
Develop and execute Beamery's partner, channel and alliances strategy in EMEA, and globally where applicable. Building up a roadmap to pursue them and drive execution, from sourcing to legal signing and operationalisation, together with a global partnership team, capitalising on central assets and capabilities
Cultivating and maintaining strong executive relationships with key decision makers in partner organizations to secure new business, negotiate, and close strategic partnerships in support of accelerating our business across the EMEA region. 
Existing and new partnerships provide Beamery with the opportunity to unlock new market opportunities, supporting us in accelerating our partners' growth for all Enterprise companies. 
Build and execute Beamery's global partner programs, partner marketing, partner enablement and partner co-selling initiatives across the region, driving partner participation and engagement.
This role requires deep knowledge and experience in building and growing channel partners and alliances relationships, including evaluating and recruiting new partners, negotiating key commercial agreements and driving joint sales success. 
Demonstrated ability to think strategically and analytically about business, product, and technical challenges, with the ability to build and convey compelling value propositions, and work cross-organizationally to build consensus. 
Building high-performing partnership teams as well as have a deep understanding of what will be needed to properly resource a partner strategy, working with stakeholders to develop a plan for ensuring the success of a partner.
Who are we looking for? 
10+ years of building and leading high performing partners, sales and/or business development teams in a B2B SaaS enterprise, or a comparable position operated at Enterprise level that have built up previously a reseller organization
Excellent communicator in written and verbal form.  You are able to listen to and understand the client's aims, pain points and needs. You can adapt what you say based on who you are talking to, drawing on the most relevant examples and opportunities to achieve your objectives.
Proactive, agile and adaptable. Our company moves quickly and you will constantly be doing new things. You will also need to respond to different partners' expectations, needs and communication styles. 
Sound judgement and high emotional intelligence. You have a good instinct for how to respond to situations and handle people - internally and externally - to achieve the best outcome.
Highly organised, allowing you to keep track of details. You must be able to handle multiple customers, deadlines and priorities, and not drop the small things that might matter to clients.
Smart problem-solver. You can break down problems and projects into smaller parts to make them actionable or more understandable. With this knowledge, you can come up with pragmatic ways to achieve your objectives.
Great at balancing quality with speed. You will be stretched in this role - that is the way startups are! You need to enjoy operating at high speed, while not compromising the quality of your work. You'll need to apply careful judgement in where you spend your time and ask the right questions so you continuously improve.
Extremely versatile, dedicated to efficient productivity
Experienced in Partner / Reselling initiatives responsible for 8-digit pipeline an
Experience planning and leading strategic initiatives
Exceptional stakeholder management and able to thoughtfully and constructively challenge the people you work with
Strong project reporting skills, with a focus on interdepartmental communication
Strong entrepreneurial spirit, profound knowledge of corporate management and steering
Apply