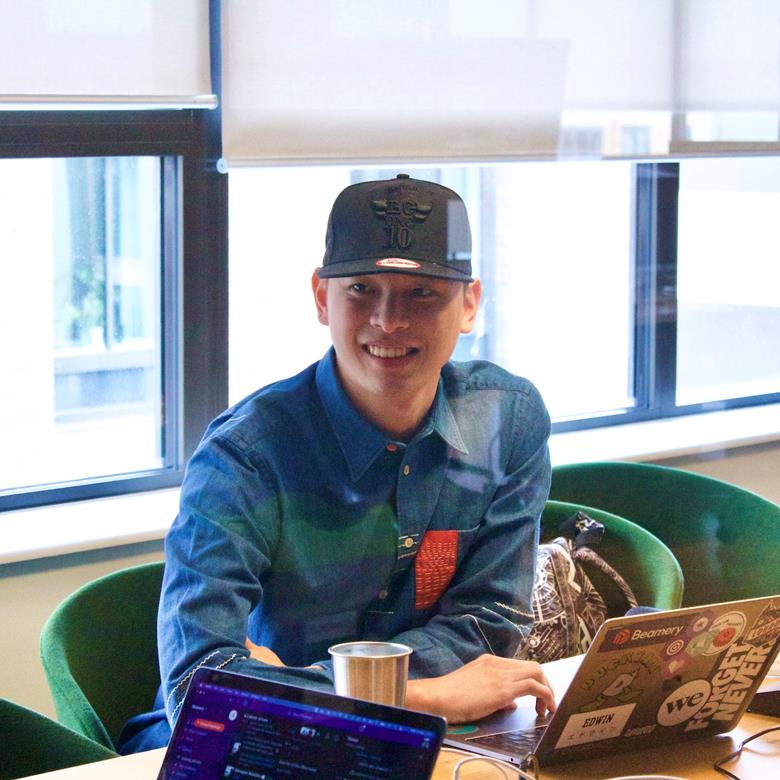 Tech Lead - Infrastructure Performance
Engineering
London, England, United Kingdom
ABOUT BEAMERY
We help businesses become talent-first. Everything we do is about people. We're shaping the future of work, by building the software and services that enable the world's largest companies to unleash human potential. Beamery is Talent Lifecycle Management.
We believe that where you work is much more than just a job. For many of us, it's our livelihoods. It's how we provide for our families and it shapes the legacy we'll leave behind. This is why our purpose is to create access to opportunities regardless of where someone is born.
We're excited to have raised a $138m Series C backed by world-class investors from some of tech's most disruptive companies.
So, what are you waiting for? Join us and help us transform the future of work once and for all.
ABOUT THE ROLE
We're looking for a talented Technical Lead to join our rapidly expanding team here at Beamery HQ in London. Our customers rely on us to deliver an ever-improving, forward thinking product that helps them maintain healthy, happy recruitment. To deliver on this promise, you will play a central role in shaping the performance testing strategy for our organisation. You will lead design, implementation and maintenance for Beamery Platform non-functional testing tooling as well as maintain service capacity/cost model. . You will facilitate collaboration across departments, constantly learning and teaching others, and the development culture of the team will be influenced by your voice.
Mission Statement
Enable delivery teams to run feature performance, load, stress and burnout testing daily.
WHAT YOU WILL BE DOING AT BEAMERY
Productise non-functional testing for delivery teams through developing tooling and automation for load generator distribution, workload management, environment setup, data configuration and reporting
Maintain predictive service capacity/cost projection model across entire SaaS estate
Subject matter expert in the areas of performance, load, stress and burnout testing across Beamery Engineering and championing such disciplines through educating other engineers
Continuously seeks ways to improve rigour and coverage for non-functional testing in Beamery Engineering
Lead and empower value other engineers in the team by mentoring individuals, cultivating pragmatic engineering decision-making, and leveraging technical expertise to hold the team to a high standard
WHO ARE WE LOOKING FOR?
Extensive previous hands on engineering experience
4+ years in a technical leadership role with delivery ownership
Exceptional software engineering aptitude and the ability to provide technical mentorship and guidance
Experience of collaborating / delivering projects across multiple SCRUM teams
Excellent understanding/use of Agile values and practices such as TDD/BDD, CI/CD, refactoring and continuous testing
Strong understanding of testing SaaS applications and how to enable continuous testing framework to ensure we ship new features with confidence
Ability to create a testing paradigm and execute a complete testing framework and system-under-test using latest trends like GitOps and infrastructure-as-code principles and specifically Terraform
Ability to concisely communicate with product managers, client services, and integration technology partners
Hands-on experience in deploying testing framework which saw organisation-wide adoption
How will success be measured?
Performance testing tooling adoption by Delivery Teams
Velocity of performance/load/stress/burnout tests performed by Delivery Teams
Frequency of performance-related incidents
Capacity/cost budget forecasting accuracy
Cost/Performance ratio of our infrastructure
BENEFITS
Competitive pay
Stock options
Pension Plan
Unlimited Holiday
Wellness days
Private Healthcare
Family Friendly Leave Policies
Dog friendly office
Regular socials, food & drink
Quarterly team-building events
Flexible learning & development budget
Beamery is an Equal Opportunity Employer. We do not discriminate on the basis of ethnicity, religion, color, sex, gender identity, sexual orientation, age or mental disability. Not only do we not discriminate, but we celebrate differences. If for whatever reason you need us to make reasonable adjustments and adaptations to our recruitment process please let your recruiter know.
Apply