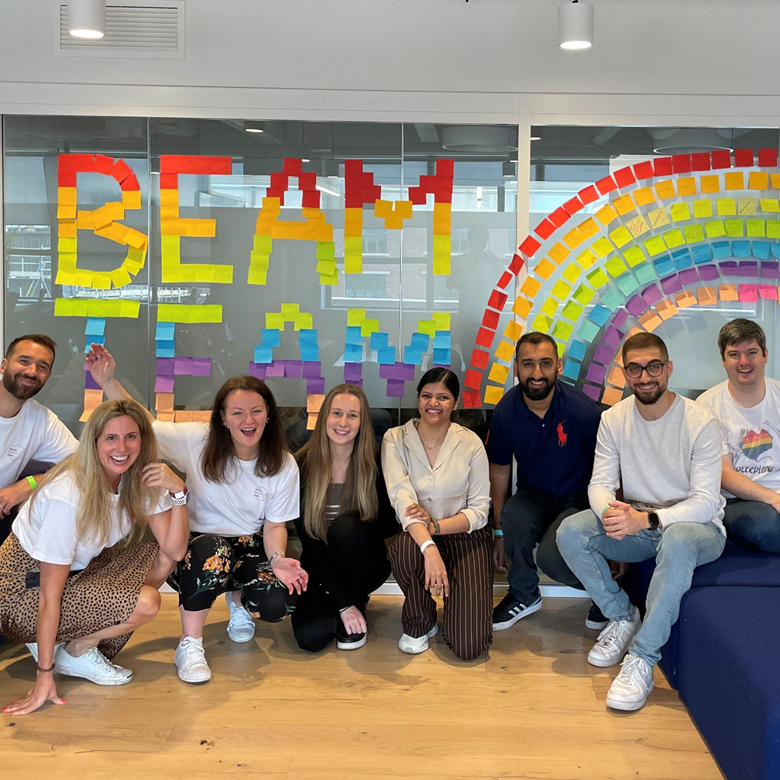 Diversity, Equality and Inclusion
We are committed to building a representative Beamery, creating an equitable, inclusive and engaging environment for our people.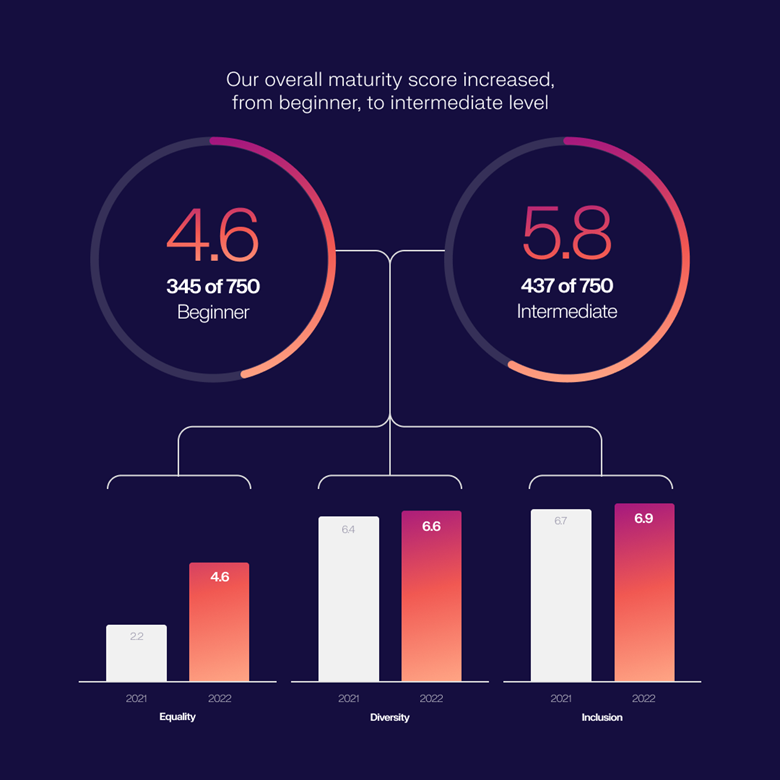 Our journey so far…
Our partnership with Fair HQ enables us to take an evidence-based approach to developing a representative, fair, open and inclusive environment at Beamery.
This process has led us to the following principles: 
We will always start with an inclusion-first mindset 
We will center decision making around fairness and openness 
We will build diverse, non-homogeneous teams, reducing our blind spots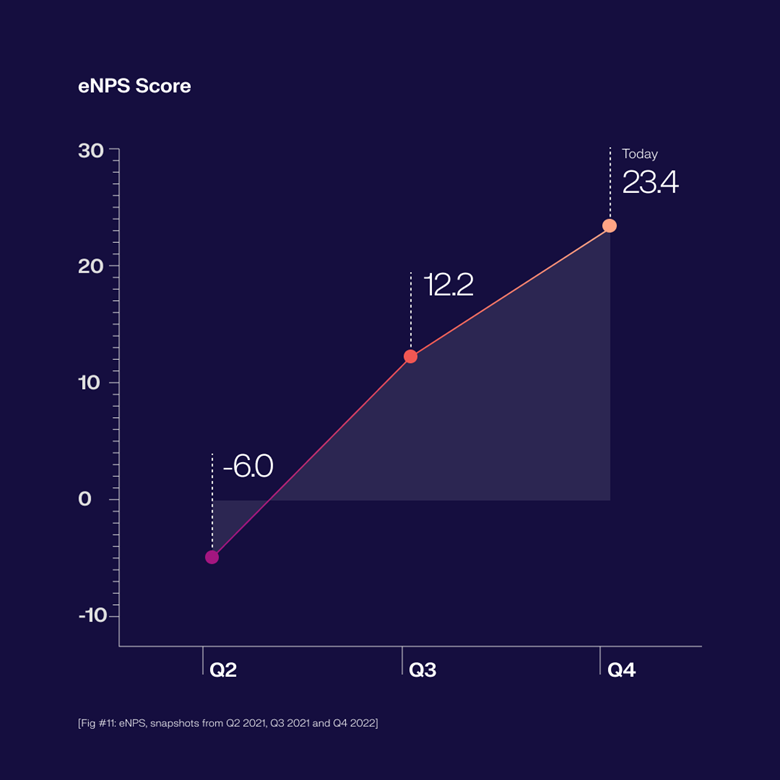 We've made positive progress…
Our overall maturity score has moved from beginner to intermediate level, and all scores across diversity, equality and inclusion have increased – with our equality score doubling. Below, we go through everything in more detail.
We have a lot of work still to do, but it's important to recognize moments where we've learnt, and grown. Below you can see the step change we've made between our first and second Fair HQ assessments (February 2021 and February 2022), as we moved from a 'beginner' level of maturity (4.6/10) to an 'intermediate' level (5.8/10).
We've launched an Impact Manifesto that dives into more detail in each section. You can see the full report below.
Visit Impact Manifesto
Some of our Community Partners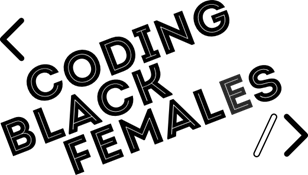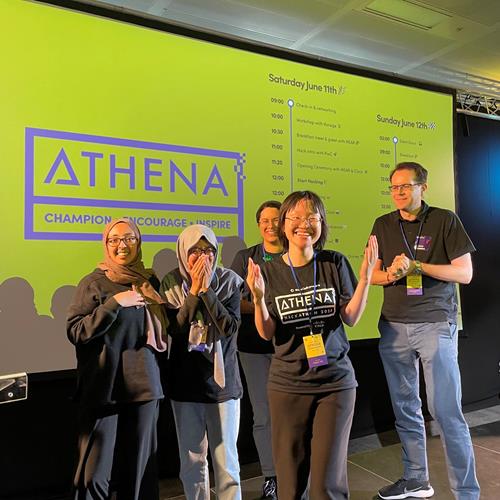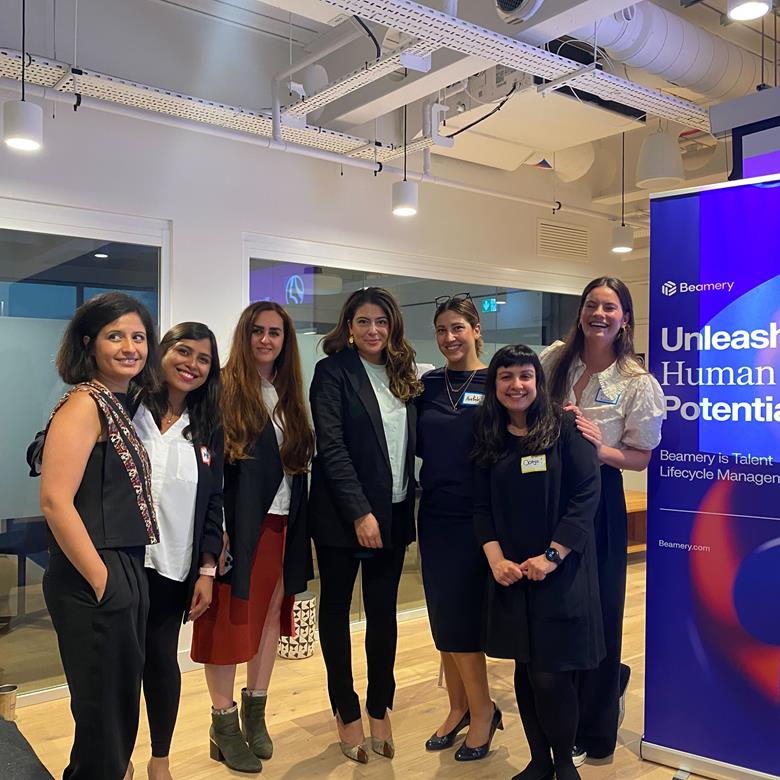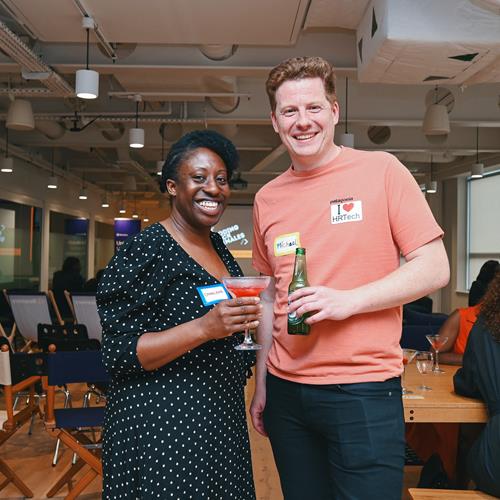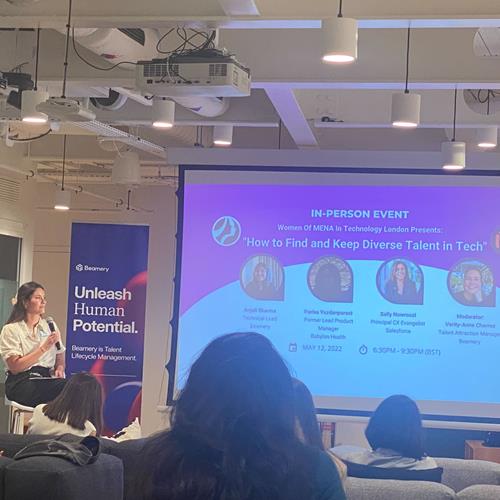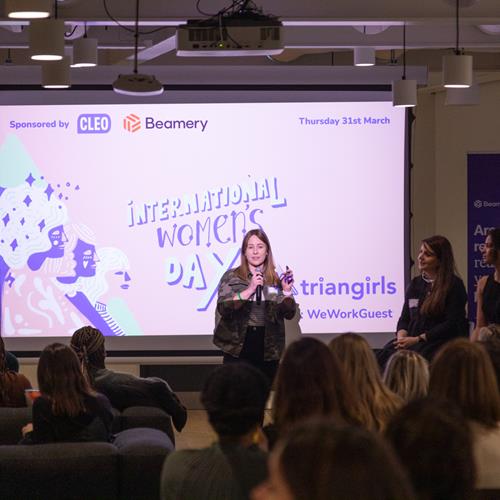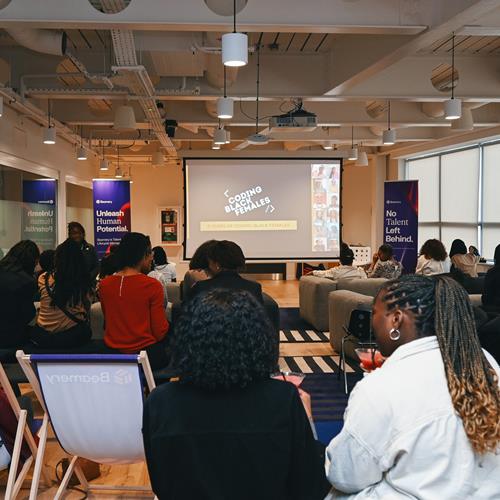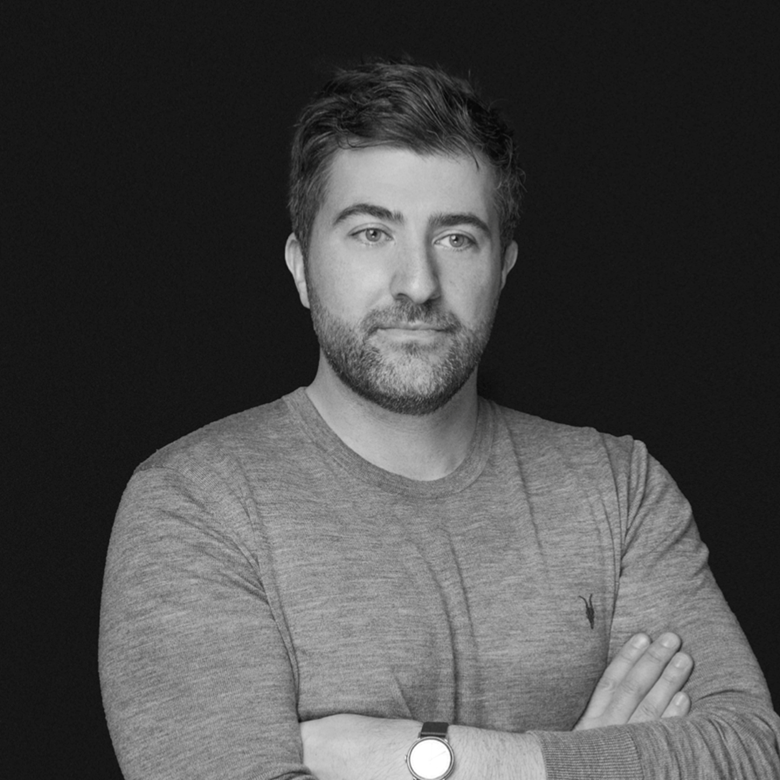 "Growing up as an immigrant, I watched my parents put everything into giving us a different life in our new country. I believe no one should ever be judged for, or have access to opportunities restricted based on, their background. Millions of people are left behind in their careers every day and we are on a mission to fix that."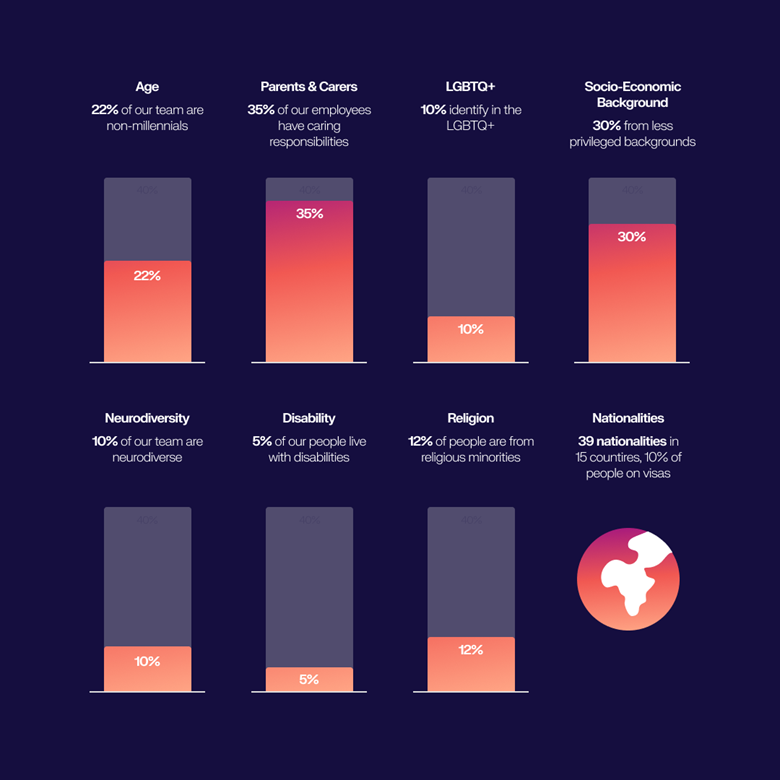 Our long-term commitments
🏗 To build a representative Beamery.
We'll increase representation of women, non-binary people, and people of colour in leadership, because we believe that only when different voices come together, will we be able to build a fairer future of work. We are commuting to a maximum 40% homogeneity across all departments and seniority levels by 2028. 
Today: Over 52% of our team are from underrepresented groups. This is most reflected at the Individual Contributor level.
🌱 To create an equitable, inclusive and engaging environment for our people.
We'll increase our people's happiness and wellbeing, so that they can do their best work each day, without barriers. We are commuting to a minimum Fair HQ inclusion score of 9+, Fair HQ equality score of 8+ and eNPS score of 50+ by 2028.
Today: Our inclusion score is 6.9/10, equality score is 4.6/10 and our eNPS is 23.4.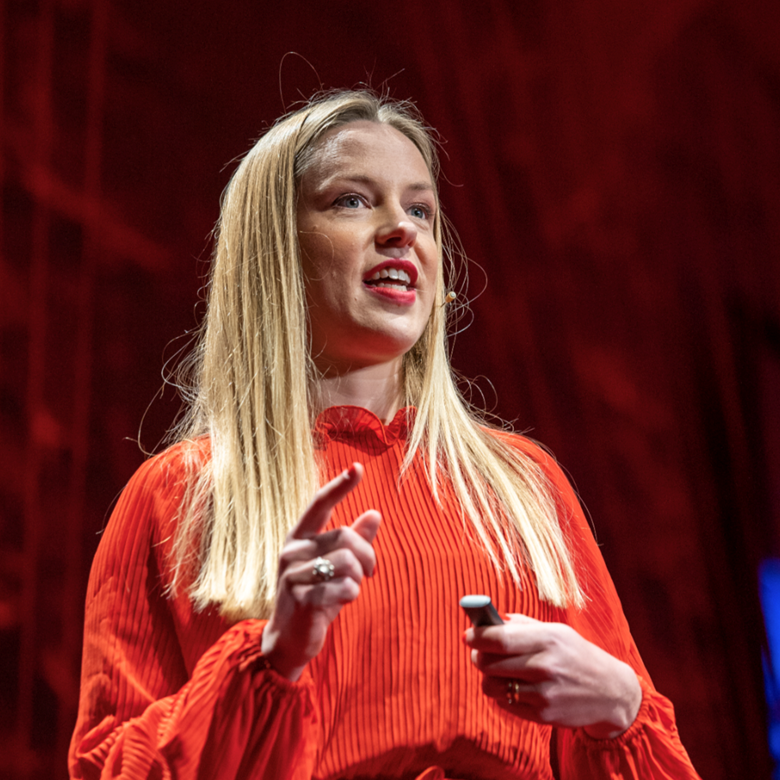 "Instead of vague promises, Beamery commits to evidence-based actions. At Fair HQ, we're excited that Beamery puts equity at the heart of everything. By building transparent and fair processes, everyone, no matter their background, gets opportunities to thrive and grow. We're thrilled to be part of the journey and can't wait to see how Beamery will continue to push the boundaries of DE&I in tech."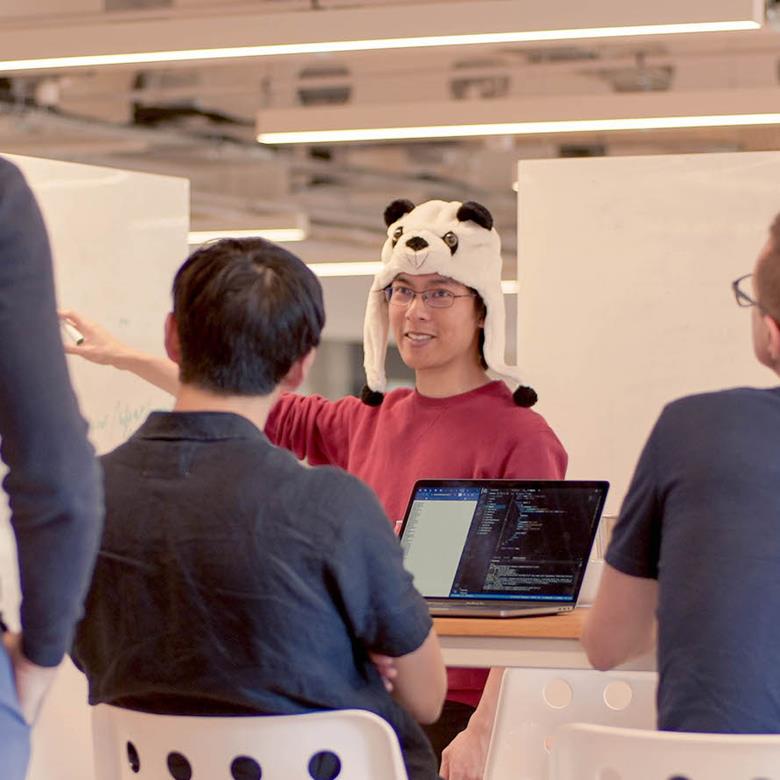 "Today, over 52% of our team are from underrepresented groups. This is most reflected at the Individual Contributor level. "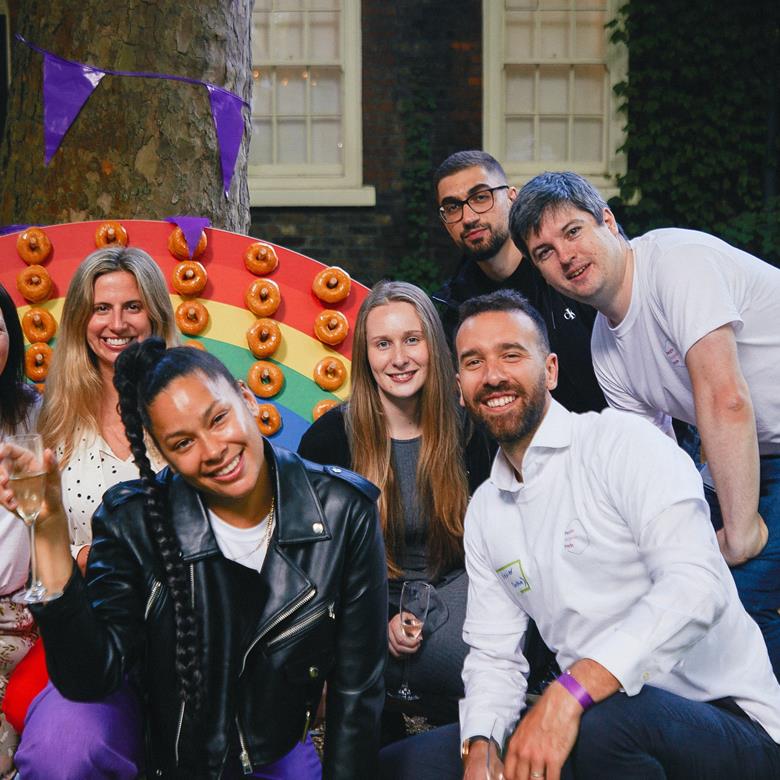 "Those that identify as part of the LGBTQ+ community account for 10% of our team (an increase of 1% since 2021), which is more than triple that of the UK benchmark of 3%."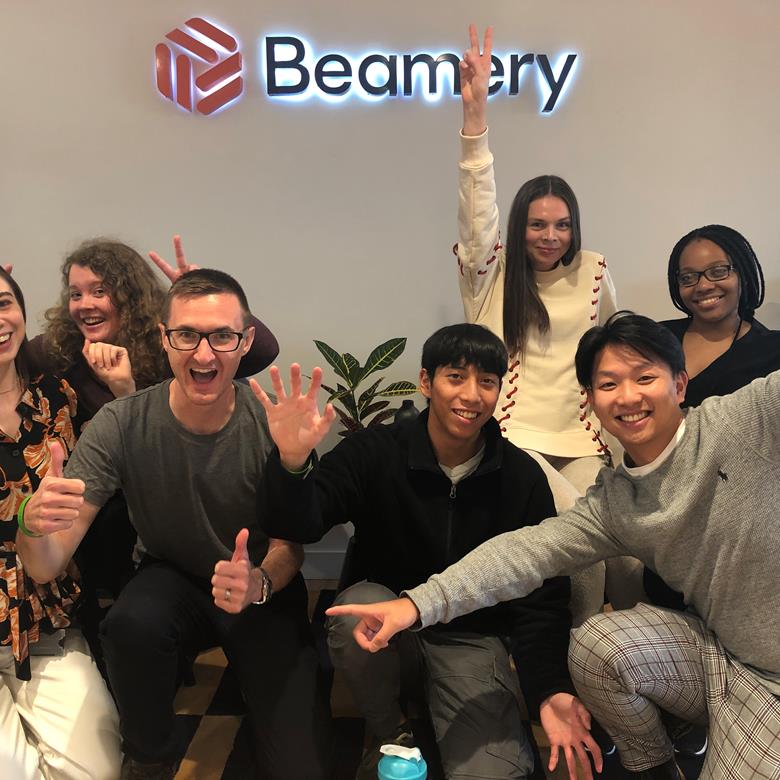 "Our Diversity score has increased, from 6.3, to 6.6/10. When it comes to a top level view of diversity, 48% of our team is homogenous."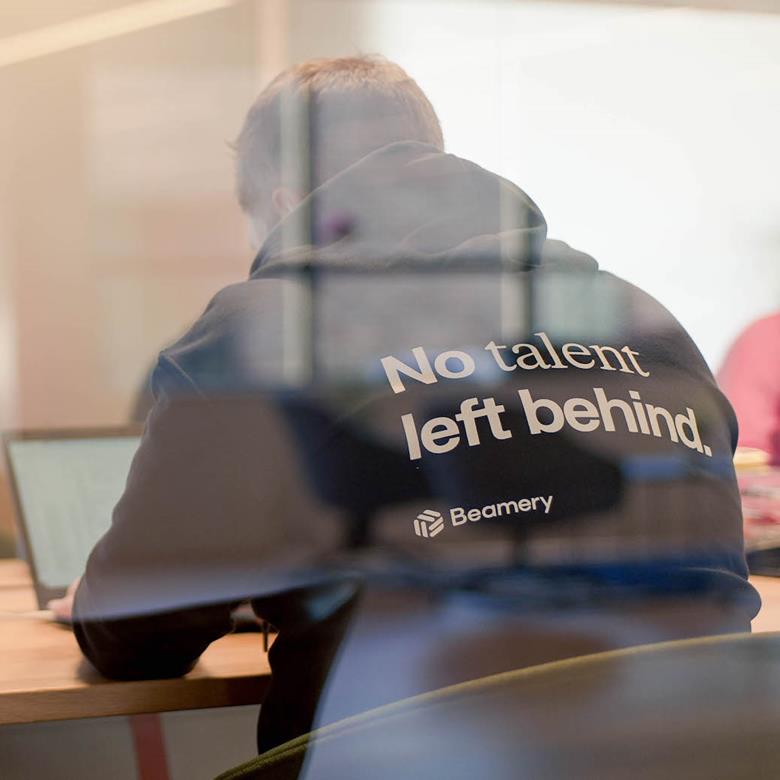 "From 2021 to 2022, we have doubled our Equality score from 2.2, to 4.6/10. This is calculated through an audit against detailed checklists that have been built using scientifically validated best practices, employee perception and internal mobility data."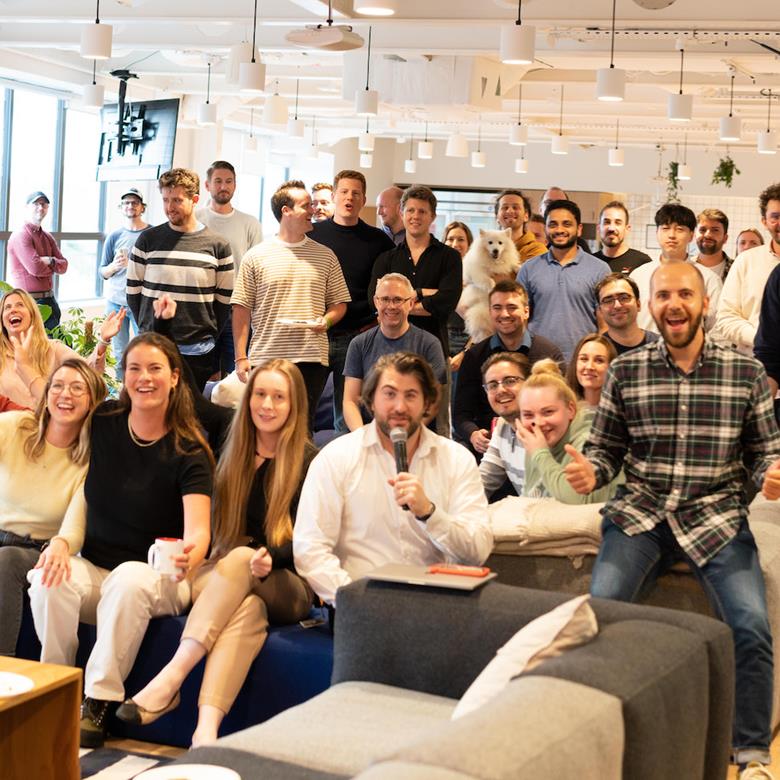 "At Beamery in 2022, the inclusion experience gap between heterosexual and LGBTQ+ employees is 0"