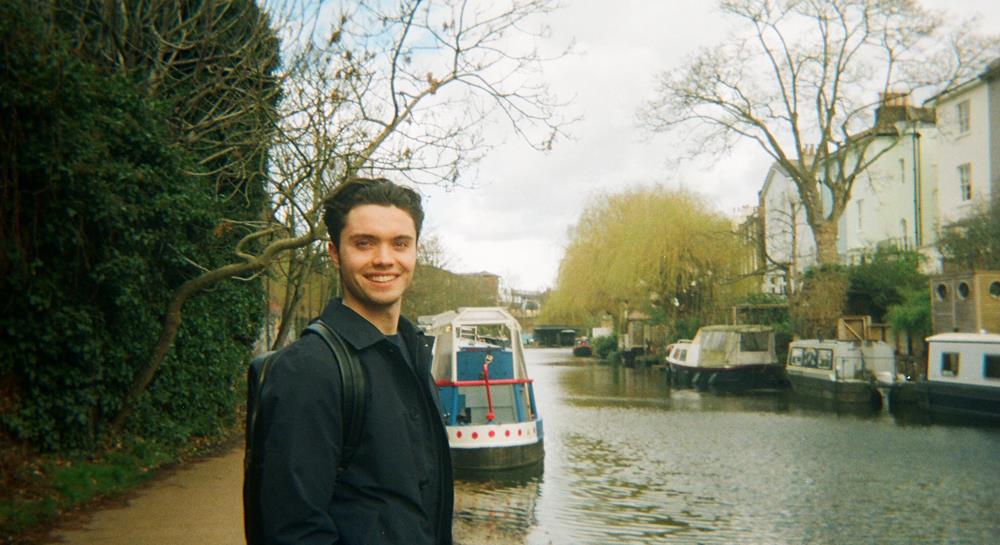 Today we speak with Bernie Rivard, Legal Intern at Beamery. Bernie is a perfect example of someone who lives true to our value, Own The Change You Seek. He shares with us how he proactively sought an internship opportunity at Beamery and his experience so far! Bernie leaves us soon to law school and we couldn't be more excited about his future. Read more here:  
Tell us a little about yourself...
Although I consider myself Canadian, it's hard to convince others of this after I admit that I've never lived in Canada, being born in Singapore, and soon after moving to Amsterdam, and Paris. I attended British Schools throughout, so coming to the UK for university was quite a natural step for me. I studied law at King's College London as it catered to my (academic) interests, but commercial law appealed to me as a career because it combines my interest in business, people and solving complex problems under pressure. Otherwise, I'm an avid singer, having performed within an all-male a cappella group at the Edinburgh Fringe. I'm also obsessed with Catan, yes, the board game.
Here's Bernie performing in his cappella group...pure gold!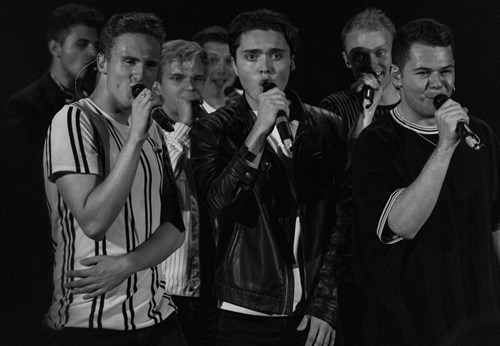 How did you find Beamery and why did you join?
At this stage in my career, my focus is to learn and grow as much as possible, so I deeply desired getting legal experience within a business. While such experience is invaluable for an aspiring lawyer like me, it's extremely hard to find. However, I also believe that "if you don't ask, you don't get", so despite my fears of rejection, I messaged Beamery's General Counsel on Linkedin. I was then incredibly lucky to have been offered a call - which was in fact the real test as to whether my motivations were grounded and genuine - and eventually an undeniable opportunity. I would encourage anyone who's afraid to reach out to 'that person' to prepare a tailored and succinct message, and just click send: the risk/reward ratio is glaring!
Here's a snapshot of Bernie's initial outreach:
What was your experience like at Beamery?
Since day 1 I've been blown away by my experience at Beamery. What struck me the most was the sense of excitement, community and speed that permeated through every slack channel and every interaction. The legal team was always looking for opportunities to help me grow, but took the time to support that learning, which I really appreciated. As the weeks went by, I started to become more useful, and, at least in my mind, became an active team member, so I got far more out of the experience than I imagined possible. I will also treasure the many unexpected laughs I've shared with the legal and wider Beamery teams. One of my favourite moments was sitting in on a customer call and being introduced as "Bernie is our muscle if we need him".
Here's a picture of Bernie meeting the legal team for the first time: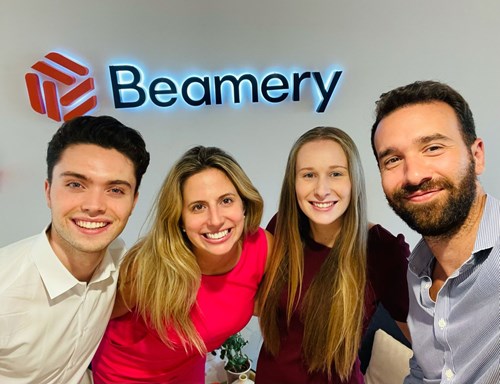 What type of projects did you work on? Were you given responsibilities and the autonomy that you expected?
I really enjoyed the mixture of live and project work allocated to me throughout the experience. At first, I was given more responsibility than I thought sensible, but I had the autonomy, support and constant feedback necessary to learn quickly! Day-to-day, I reviewed various supplier agreements and NDAs, managed our shared inbox and task manager, and led various one-off projects, including updating our compliance documentation and legal knowledge base. I also helped facilitate the company-wide implementation of a new contract management system as well as anti-bribery training. On the more complex tasks such as customer agreements, I had many walkthroughs and debrief sessions with every lawyer in our team to understand why a negotiation or a redline was approached in a certain way: I found these conversations to be extremely insightful.
How was your learning experience / your internship in a remote environment?
Something I've always struggled with is managing remote work/life boundaries, both in terms of physical space and personal time, but my team helped me develop this skill, and not just by telling me to log off! Although I prefer working in-person, given my limited exposure to more experienced lawyers, Beamery does the utmost to provide a productive, positive and seamless remote working environment, from IT support to check-in calls, to company roundtables and more. I also benefited from using the various systems Beamery has in place to record goals, praise others and share progress. We did actually manage to go into the office, collaborate and celebrate my first 'work drinks'. That was also the first time I'd met internship colleagues in-person, ever!
What advice would you give to someone thinking about being an intern at Beamery?
Go for it! You'll be joining a really exciting company, working with kind and talented people, and supercharging your development!
Get stuck in: there's plenty of interesting and challenging work.
Join meetings and add value where you can, whether that's taking notes or secretly supporting the team member handling the call.
Ask for help if you need it, as your growth is Beamery's first priority.
What's next for you?
I'll be starting the Legal Practice Course at BPP Law School this September, ahead of joining Travers Smith as a Trainee Lawyer in September 2022. First, of course, I think a holiday somewhere sunny is on the cards. I'm thinking somewhere where there's no wifi…
If you're interested in an internship at Beamery, sign up to our Talent Community to keep up to date on future opportunities.