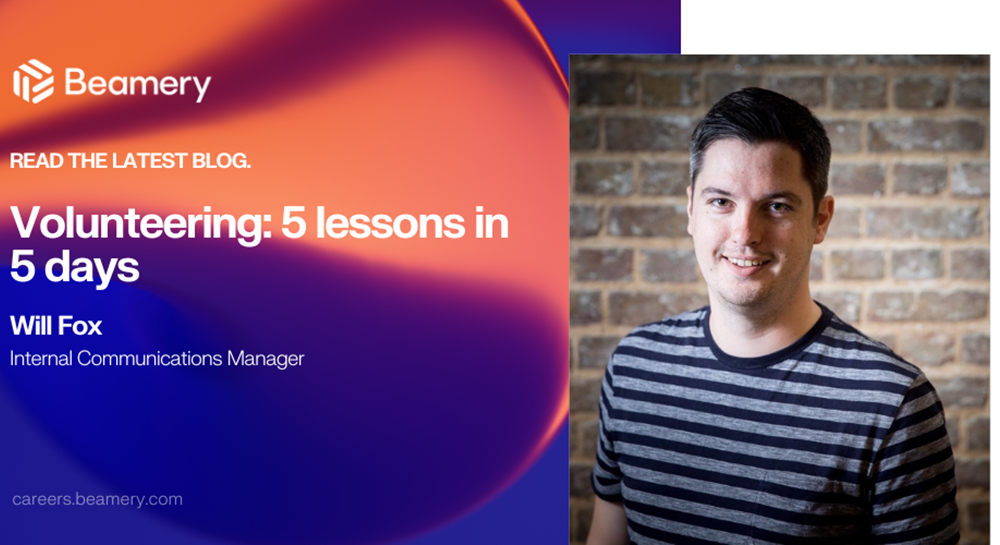 Volunteering is something that has always been part of me – to learn, to meet new people, to share my expertise and to give back. I've had great past experiences with Young Professionals in Foreign Policy, Pride in London and I'm lucky now to volunteer as a Board Director for the Institute of Internal Communications, and as internal communications officer for ReportOUT, a small but global human rights charity for sexual and gender minorities.
In June, I took a week off work (thanks to Beamery's unlimited leave policy) – not to relax by the Spanish coast, or enjoy a staycation, but to go to Sunderland to volunteer for ReportOUT's global Safer To Be Me symposium. And as a gay man passionate about communications and human rights, a perfect volunteer opportunity during Pride month 🏳️‍🌈
Welcome to my week of volunteering, and the lessons that I think are key to anyone interested in volunteering. 
✨ Monday
Today was a travel day, enjoying the chaos of UK trains as I took myself north to Sunderland. On the train I reflected on the symposium, and the importance of discussing gender and sexual minority issues – in Pride month, but particularly in the world of 2023, where there has never been a more conflicting discourse that so negatively impacts gender and sexual minorities. 
I remembered and smiled knowing that as internal comms lead for Beamery, I had scheduled a Slack post launching our TIGNC Policy and Transitioning Guidance to support current and future employees. There's nothing better than being proud of the change you help to make. 
I got to Sunderland and enjoyed a stroll in the evening sun before settling into my hotel to get my volunteer hat on. 
👉 Lesson One: Volunteering takes time. 
For me it's great that I can make use of Beamery's unlimited leave to go and volunteer, and that I'm able to flex my calendar around different monthly volunteer meetings that I have. Sure, a week by the sea would be nice and relaxing, but a week in Sunderland for a symposium is just as fulfilling. 
In general, volunteering is not just a one-time activity. Volunteering is a commitment. It is up to you on how much and how often, but whether it's supporting the elderly, helping out at a food bank, or putting on those gardening gloves, you need to be able to focus on what you are doing, and to give it your best in making a difference. 
In a world where time is ever-more fleeting, if you don't carve out volunteering time in your schedule or calendar, it will quickly be replaced by work or life.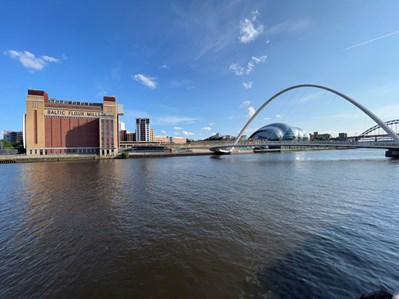 ✨ Tuesday
I explored Sunderland in the morning (and got drenched in the rain), before doing some work on ReportOUT's Sharepoint site from my hotel. 
In the evening we had our launch event, hosting the Amsterdam Rainbow Dress – the first time it has been in the UK – at the National Glass Centre. It's a dress like no other, a living piece of art, and a strong statement of the progress that still needs to be made around the world. 
The opening speeches from ReportOUT and the Amsterdam Rainbow Dress really hit me in my head and heart. It made me remember why I volunteer, and why something like this symposium was so important. It doesn't have to be the biggest, flashiest conference – the thing that matters is the content, the diverse perspectives, the discussion and the follow-up action. I had a tear in my eye throughout the evening. 
I got to meet fellow volunteers and trustees in person for the first time! For a global charity, headquartered out of London (one of a few), it's not often you get to come together in person. It was great to finally be able to see each other face to face, to have those natural, meandering and meaningful conversations that only happen in person. 
👉 Lesson Two: Start with why. 
One of our company values is 'start with why', but it is so true in this case. Always ask why you are volunteering. Is it to give back? Gain new experiences or skills? Meet new people? (And it's fine to say yes to all three – I certainly do!). Whatever the reason, it will help ground you, motivate you, and tell you when it's time to stop volunteering. 
Also, remember why you chose to volunteer for that particular organization. By volunteering for them, you act as a de facto ambassador for them, and there are plenty of opportunities to share the great work you and the organization does to friends, colleagues, and other networks. The one thing that people will tend to take away is the passion you convey when talking about what you do as a volunteer, and why.
For me, so often it has been because as a middle-class white cisgender gay man, I know how well I have it, and know that there are so many others in the LGBT+ community going through so much hurt and suffering. I volunteer to try and do something that helps them. 
Remember your why.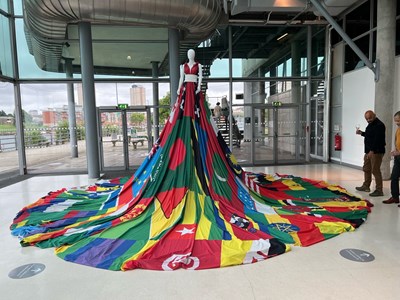 ✨ Wednesday
Today was a day in between the launch and symposium. It was a nice day to relax with a coffee, remind myself of the symposium sessions, and do some last minute social media sharing. 
A few of us volunteers met up in nearby Newcastle for some drinks, enjoying the river and gay bars. It was nice to relax in this setting and learn more about each other. On the way home, we had a final drink and I was asked if I could take photos (to which I said yes), and was given the task of photographer for the symposium. Not a daunting task at all!
👉 Lesson Three: Just say yes. 
No matter what organization you volunteer for, you really only get out what you put in. And if you volunteer for the right reasons, it doesn't matter the task or responsibility, everything you do is done for the benefit of the organization. It's why I didn't hesitate saying yes to helping out with photography, or speaking with some of the speakers. 
Spot an opportunity that you would like to try out, or a skill you'd like to develop while volunteering? Put that hand up! When volunteering for Pride in London, I did just that and through a lot of stakeholder and social media engagement, I helped to get a record number of embassies to fly the rainbow flag for Pride.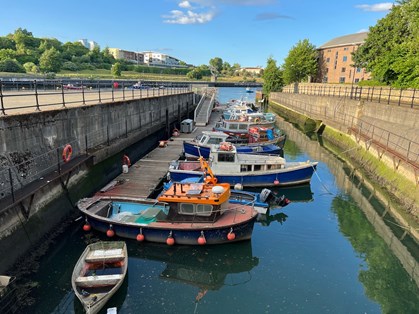 ✨ Thursday
This was the big day of the symposium - a long but amazing day. I spent most of the day taking photos of speakers, the audience and everything, but it was enjoyable and so rewarding to see everyone listening and engaging in the sessions. 
The best part? Being able to attend all the sessions and hear from everyone. The worst part? Only able to get parts of these discussions and having to tie them together. Regardless, what I heard was powerful, interesting and honestly refreshing. 
We ended the day with a screening of Flee (go watch it!), followed by a truly authentic panel on the experiences of LGBT+ refugees and those seeking asylum.
👉 Lesson Four: Never stop learning. 
As a volunteer I have developed skills, and increased my awareness and knowledge, and to my enormous benefit. In this one day alone, I heard about everything from data analytics to ReportOUT's research in Morocco and Belize, to lived experiences in Kyrgyzstan. Countries that hardly even get a mention but are as equally important as the bigger discussed ones of Russia, Iran, Qatar. This not only helps me in my volunteer role doing internal communications, but it widens my perspective of LGBT+ issues faced around the world. 
If you've started with why, and started saying yes, there are reasons why you are drawn to that specific volunteer role/organization. Chances are that you are curious and want to learn to more, so go and learn. You will not regret it.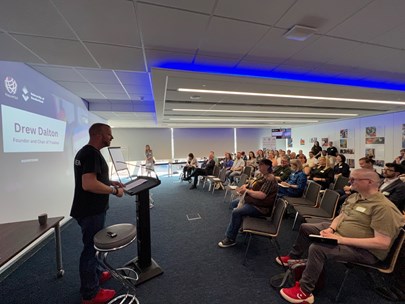 ✨ Friday
I met one of our speakers for a post-symposium coffee, hearing his perspective of the event (all really positive) and talking about shared contacts and experiences. Afterwards I left Sunderland to go to York for a weekend to reflect, wind down and get ready for work the next Monday. 
All in all, a great end to a tiring but rewarding week. 
👉 Lesson Five: Always take time to relax and have fun. 
You volunteer your time and energy, so make sure you have some downtime to enjoy it. If you're not having a fun time when volunteering, then stop. Like anything, if you enjoy it, you'll give it your all, and you and the organization will get so much out of that.
Whether it is connecting socially with other volunteers, shouting about it on social media or taking the time to relax between volunteering and working, make volunteering something that you enjoy. It'll keep you going. 
And most importantly, remember that whatever you do as a volunteer, you are helping to make a massive difference in the lives of others.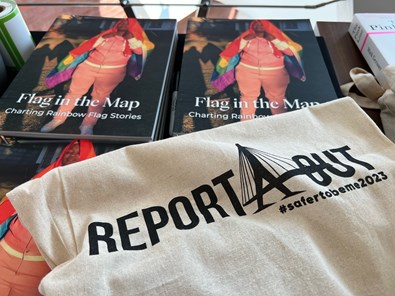 🤔 What next?  
My volunteering doesn't end there – attending volunteer calls, writing stories for the ReportOUT Sharepoint, and I was even in Milton Keynes at the end of June for an IoIC Board afternoon. So there is much more to be done, and I can't wait to get stuck in. 
Hopefully, these lessons help you think about volunteering in a different light – I would still be volunteering regardless of my company's amazing leave policy, but the ability to use my unlimited leave to volunteer just makes it all the easier. It's an underrated benefit and one that doesn't limit me. And even if you don't have unlimited leave, start the conversation at your workplace to see what they can do to support you in doing something good in the world.
Want to work alongside some great humans and inspiring leaders to solve big problems? We're hiring! Click here to join the #BeamTeam and change the future of work.