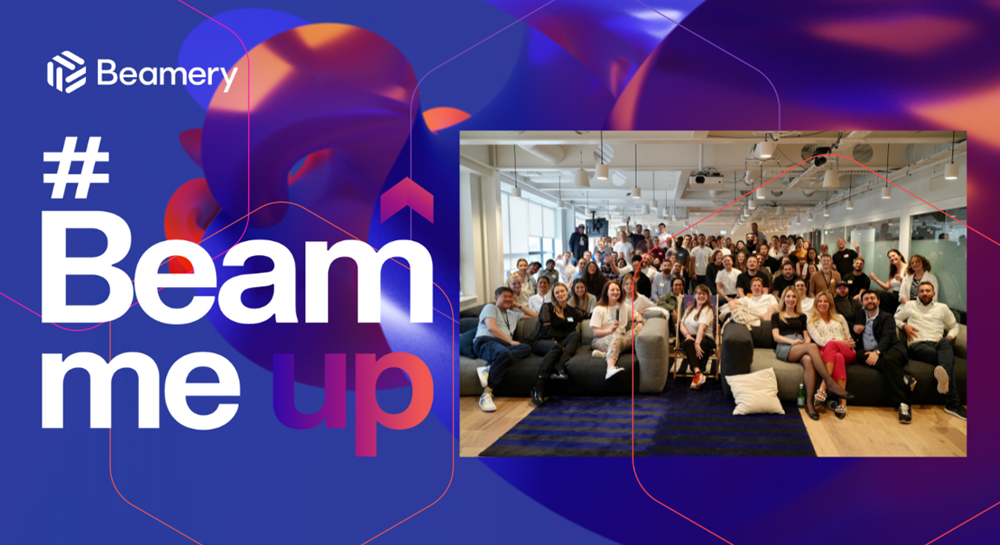 At Beamery, we want to be a great employer – unlocking ways for our people, customers, and future talent to thrive – to build a better Beamery. 
We recently launched our Impact & Sustainability Manifesto and Report where we outlined our commitment to the environment, society and governance. One of our goals is to create an equitable, inclusive and engaging environment for our people. We are committing to a minimum Fair HQ equity score of 8+ by 2028. We revamped some of our key policies, prioritizing Learning and Development, Promotions, Performance, Hiring and Onboarding – and by focusing on these areas, we have been able to increase our Fair HQ equity scores against each. 
We can build Beamery better if we listen to what's going well and what's not, and adapt. In addition to measurement with Fair HQ, we have also created spaces for our people to speak up. In our last employee engagement survey, our #BeamTeam let us know how important training and career development support was to them. That's why we've created more space for growth and learning opportunities for our employees here at Beamery. 
Development Days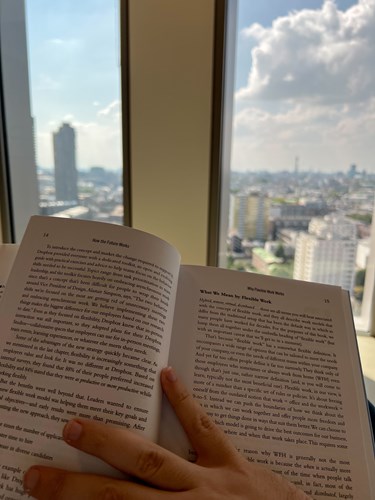 As part of our revamped holiday policy, we introduced Monthly Personal Development Days for our #BeamTeam to carve out some time for their own growth. These days are customized for every employee, and each person will have a plan for learning & development topics for these specific days. We broke down these days into four key pillars:
📚 Self-focused. We asked the #BeamTeam to reflect on their own development goals/plans that they set in their H1 review cycle, and focus on learning or training to achieve these goals. We provide 200 licenses for Google/Coursera training for employees to learn at their own pace.
👥 Team-focused. We allow teams to dedicate this day to focus on project planning, team building and skills building. 
🌱 Giving back. One of our main values at Beamery is "Making a positive impact, together". Employees are able to use this day to volunteer for an organization of their choice, mentor others, or give back in some other way. 
🎓 Company-focused. We offer all our employees development opportunities that have been created or led by other Beam Teamers. We also offer 2-4 hours of company-led training each month that is a mix of live and e-learning from Beamery University – from product and policy, to skills and process training. This changes on a monthly basis! 
Employee Review Cycles & Goal Setting
As mentioned above, we have three main types of goals at Beamery: company-focused goals, team-focused goals, and individual goals. Together, these goals create opportunities and experiences that shape every member's overall growth and development. We run bi-annual development reviews commencing in June (H1) and November (H2) and in order to ensure each employee is able to focus on each type of goal, we broke down our review cycle into two distinct themes:
H1 Review Cycle focuses specifically on professional growth and development.
H2 Review Cycle focuses on company and team goals. (To learn more about this and what changes we've made, read this article!)
Allowing our employees to focus on their own personal development supports Beamery's aim of growing together and building a better Beamery, where employees can create exciting and meaningful opportunities to advance their careers! 
Both employees and leaders created development goals in Leapsome (our performance management platform) and are finding internal gig opportunities through Beamery Grow, in order to formalize and develop individual growth plans and learning paths to take the next step in their careers. Goal setting provides a strong foundation for growth at Beamery, through our career discussions, learning and development opportunities and increased internal mobility options, as well as creating transparency around career paths and how employees can progress at Beamery. 

We previously amended our performance cycles and now have a yearly performance review, plus a half-year development review to talk about growth and opportunities. We made clear the link between having great development conversations and setting our people up for growth – a key goal and priority for Beamery as a business. In this cycle, we are excited to say that we had a total of 17 promotions company-wide! We can't wait to see the growth and achievements the #BeamTeam has instore for the rest of 2022.
🎉 Congratulations to all our promoted Beam Teamers! 🎉
People:
Verity Anne Cherrez, Talent Attraction Manager, has been promoted to Senior Talent Attraction Manager
Elliot Fernley, Professional Recruiter, has been promoted to Senior Tech Recruiter
Becca Stevens, Talent Lead Commercial (EMEA), has been promoted to Head of Commercial Recruiting, Global.
Marketing:
Ben Slater, Vice President Marketing, has been promoted to Senior Vice President Marketing
Sales:
Dave Jordan, Regional Sales Vice President (West), has been promoted to Area Sales Vice President (West) and NA Mid-Enterprise
Aaron Shurts, Sales Engineering Director, has been promoted to Regional Director, Solutions Consulting
Customer Success:
Scott Eiseman, Senior Customer Success Manager, has been promoted to Principal Customer Success Manager
Steven Esposito, Principal Customer Success Manager, has been promoted to Manager, Customer Success Management
James Kenny, Customer Success Manager, has been promoted to Senior Customer Success Manager
Engineering:
Pavel Kilovatiy, Vice President Engineering, has been promoted to Senior Vice President Engineering
Ashutosh Saxena, Senior Software Engineer, has been promoted to Tech Lead
Anjali Sharma, Tech Lead, has been promoted to Engineering Manager
Ozge Sozer, Release Manager, has been promoted to Agile Delivery Manager
Rachel White, currently Staff Engineer, has been promoted to Engineer Manager
Professional Services:
Nicolas Tribouillier, Financial Planning & Analysis Analyst, has been promoted to Financial Planning & Analysis Manager
Chris Illingworth, Solutions Engineer, has been promoted to Manager, Solution Consulting
Brian Jones, Integration Consultant, has been promoted to Senior Integration Consultant