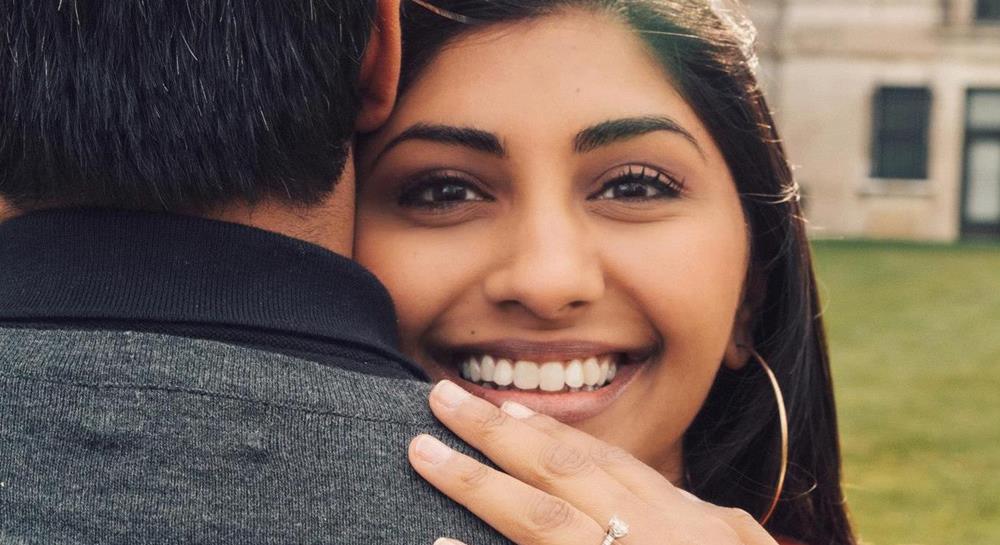 Today we speak with Sonali Bhalsod-Patel, People and Culture Partner at Beamery, who shares her experience with pregnancy loss, maternity and returning to work. These are incredibly important topics that effect many in the workplace. Sonali opens up offering advice for anyone going through similar experiences as well sharing her experience with Beamery and how employers can support employees going through similar challenges.
Tell me a bit about you and your journey at Beamery?
I joined Beamery in 2017, initially as our London office manager. I had an interest in working more with people and had experience from a variety of roles. With time I became part of our People team. I've just returned from maternity leave after 13 months and I am excited to get back to work as our People and Culture Partner. Working with our team has always been what's excited me about Beamery and why I've been here almost fours years on. There's never a dull moment.
Outside of work, I'm married and a mum of an energetic one year old and spend a lot of time reading, exploring the UK, writing, listening to podcasts and spending time with my family. Like much of the team, I'm excited to travel again when things are safer but for now, happy to get lost in a book!
Can you tell us more about your journey to becoming a mother?
I think anyone who wants to become a parent hopes it will be a straight forward process but for us, unfortunately, it wasn't. After four years and as many losses, our daughter was born in 2020. The years between were incredibly difficult. Life doesn't stop for everyone just because it's stopped for you and that includes your working life. It was a tumultuous few years where everything went on pause so that we could focus on having a baby and coming to terms with the insurmountable grief we were facing.
The combination of those challenges and the high risk pregnancy I experienced with my daughter were a formative experience. It's the stuff that makes you who you are and that has touched every aspect of my life, especially who I try to be at work - an empathetic listener when you need one.
How was your experience working full-time while balancing these challenges in your personal life?
Looking back at it now, I'm not quite sure how I did it. While everyone was focusing on moving ahead in their careers or simple things like going out for a drink after work, I was in agony. If I wasn't working, I was at a doctor's appointment. I had countless investigations while I was a full-time employee that looked into why I was suffering from repeat loss. There wasn't room for anything else. The only time I took off was to process what was happening to me medically or trying to work through what I was experiencing. From the time I started at Beamery to the birth of my daughter, I suffered through three pregnancy losses. That's a lot for both the mind and body to go through.
How I viewed myself in the workplace was completely impacted. A lot of the confidence I had shifted in ways that you can only understand if you've been in that situation. It was hard to separate what was happening to me personally from who I had to be at work. I did my best to come into the office with a smile each day and give the team my best. My role is all about about supporting and encouraging our employees so that they can do their best and while I was doing that, I was struggling through a lot of heartbreak which almost no one knew about. It was overwhelming.
How were you supported at work?
I've been lucky to work alongside understanding people at Beamery. They didn't need to have children, or this shared experience, to be compassionate and that was really what was most important to me. They tried their best to be empathetic and allow me to express what it was I needed so we could find the right solution for me during such a sensitive time.
It can be stressful to ask for time off during moments like this because you're in a vulnerable place but I didn't have to push for anything, it was always there. For someone who didn't share a lot of what was happening in my personal life with anyone, having access to this support without complications or difficulty was invaluable. It's a challenging subject for a manager to confront because it crosses over from professional to personal, so it's hard to know what to say or do but that didn't stop them from showing up for me.
How has returning back to work been?
Returning to work after having a baby during a global pandemic has certainly come with its own challenges. I'm lucky to have been able to return on a part-time basis so that I can be engaged with my work and the team while also having dedicated time to be a parent. When I started with Beamery several years ago, we didn't have as many parents as we do now, so it's refreshing to be able to connect with other mums and dads who understand the dynamics of being a working parent. I'm also the first mum to return to Beamery after over a year of maternity leave so it's been exciting and meaningful to help shape how we welcome returning parents back to the company. It's not always easy being the person to pilot the experience, but it's definitely worthwhile.
What advice would you give to employers regarding pregnancy loss and mothers returning to the workforce?
View the fact that an employee is coming to talk to you about needing time off after pregnancy loss as an opportunity. A door for you to hold open. You don't have to be an expert to show them that you care and that you want to help them take the time they need.
Be careful of the language you use when referring to their pregnancy loss, because it is a loss. A former employer once looked at me after I'd gone through this the first time and told me I looked fine to them when we had a one-to-one discussing my return to work. I never went to them again for anything although I really could have used a friendly face to rely on in my workplace (I resigned shortly after). Avoid cliché comments like 'it wasn't meant to be', 'at least it happened early' or 'you'll have another baby'. They're damaging. All you need to say is you're sorry for what they've gone through, tell them you want to help however you can and ask them what they need. Just be there.
Understand that returning to work after experiencing pregnancy loss is a complicated thing. Not only is there the emotional side, there is the physical side to what they've just experienced. Your employee may feel a loss of confidence like I did and feel anxious about their return, unsure that they will be able to handle it. Sitting down and planning their return together is so important, but you have to remember to check in and make sure they're doing okay once they have returned. There are so many missed opportunities when we don't simply ask how someone is. Talk to them. It's about communication. If they don't want to talk, at least they know there is a space for them to talk if they need to. Their grief doesn't come to an end just because they've come back to work.
What advice would you give to those going through similar challenges that you went through?
What has happened to you is a traumatic thing. It's important to seek support for yourself whether it's at work, through a counsellor or just by talking to a loved one. Asking for some understanding and time off from your employer is not unreasonable and won't cast you in a negative light. You've experienced a life-changing event. It's important to understand that and the fact that how you grieve and come to terms with what's happened to you is a very personal thing.
You have nothing to be ashamed of or to blame yourself for, although that happens so often. 1/4 pregnancies result in loss and 1/100 people - like me - experience recurrent miscarriage. You are most definitely not alone.
Don't push yourself too hard. I wish I knew how much and in how many ways this would impact my life. Take it one day at a time and just try to be kind to yourself.
Any final words you'd like to leave us with?
There are some excellent resources out there for additional support. If you need some help, contact:
Thank you, Sonali for sharing your story.
We're so lucky to have Sonali here at Beamery, she's making us better each day. One of our values at Beamery is 'Act with Kindness' and today we've seen first hand how important it is that we live true to this value. For more information about Beamery and our values, visit:
Our culture and values
We also offer many family leave polices such as Enhanced Maternity Leave, Paternity/Partner Leave Adoption & Surrogacy Leave, and Time off for Antenatal Appointments. To understand all our benefits visit our
What we offer
page or talk to your recruiter during the interview process.